Tokyo Revengers, Japanese Film 2021
From the hottest comic "Tokyo Revengers".
Tokyo Revengers, Japanese action drama released on July 10, 2021.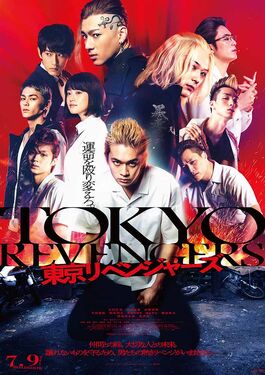 Plot:
If you could go back in time, what would you change about the past? For 26-year-old freeter (フリーター; a person who is unemployed or works part-time) Takemichi, the answer to that question is undoubtedly to save his first love, Hinata, and her younger brother Naoto from being murdered by the titular Tokyo Revengers, a notorious school gang based in the Kanto region. 
After he saved Naoto by accidentally travelling back in time once, Takemichi is determined to go back to the past again to confront the Tokyo Revengers and prevent Hinata's imminent death.  
External Link: Official Website
Tokyo Revengers Japanese Film 2021: cast
Main cast 
Takumi Kitamura as Takemichi Hanagaki

Yosuke Sugino as Naoto Tachibana

Mio Imada as Hinata Tachibana
Tokyo Revengers: trailers