Attack on Titan: End of the World, a Japanese live-action Film 2015
Attack on Titan, action film based on the manga by Hajime Isayama. 
The film directed by Shinji Higuchi, written by Yusuke Watanabe and Tomohiro Machiyama.
The 1st part released on August 1, 2015. The 2nd part released on September 19, 2015.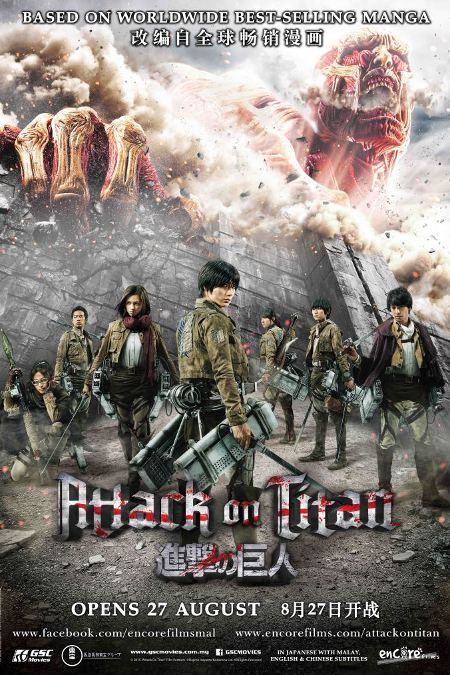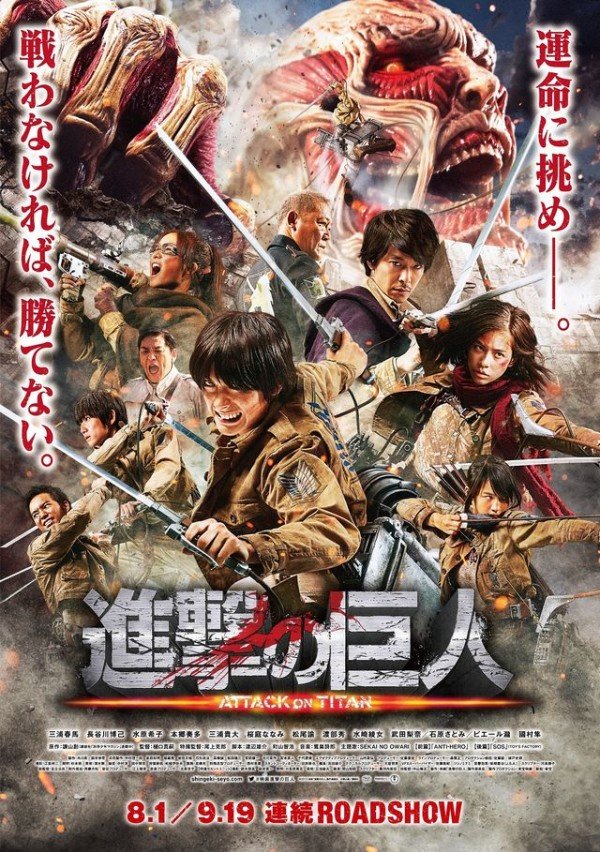 Story:
After a century of relative peace, the people within the walls are growing restless. A young man named Eren and his friends Armin and Mikasa venture to the wall's edge with the hopes of seeing what's on the other side. But before they can get there, the unthinkable happens; a Titan larger and more fierce than any that have been seen before breaches the wall, kicking a large hole through the base of it.
Now, a once isolated world is flooded with seemingly indestructible Titans, and the only way to beat them is to fight back. But the military forces Eren joins to protect humanity appear to be protecting some secrets of their own. The future looks bleak, but there's more to Eren than meets the eye: he may be humanity's last hope against extinction.
External link: Official Website
Attack on Titan: trailers