Daikaijyu no Atoshimatsu, Japanese Movies 2022
Daikaijyu no Atoshimatsu/The Great Monster's After Shimatsu (February 4, 2022)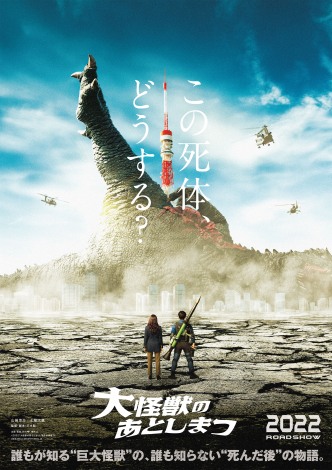 Movie: Daikaijyu no Atoshimatsu
Director: Satoshi Miki
Writer: Satoshi Miki
Distributor: Shochiku, Toei
Release Date: February 4, 2022
Country: Japan
Plot:
A large monster attacks Japan, but dies suddenly. It's only a matter of time that a gas explosion will take place from the carcass of the monster, which could cause the country to collapse. Tatewaki Arata is assigned to lead a special force team into the critical area. Amane Yukino appears in front of Tatewaki Arata. She is the secretary to the environment minister and also the ex-fiancee of Tatewaki Arata.
Ryosuke Yamada plays Arata, a special task force member assigned to cleaing up the monster's corpse.
He is overseen by the secretary of the Minister of Environment Yumiko Amamoto, played by Tao Tsuchiya.
Daikaijyu no Atoshimatsu 2022: trailers
Daikaiju no Atoshimatsu 2022: characters