Bungo Stray Dogs BEAST The Movie 2022
Bungo Stray Dogs, a Japanese mange series written by Kafka Asagiri, illustrated by Sango Harukawa.
The series published by Kadokawa Shoten in Young Age magazine from December 4, 2012 until present (21 volumes).
The light novel ran from April 1, 2014. And the manga ran from December 22, 2015.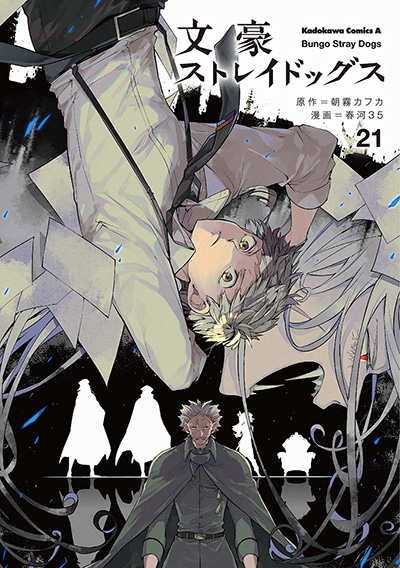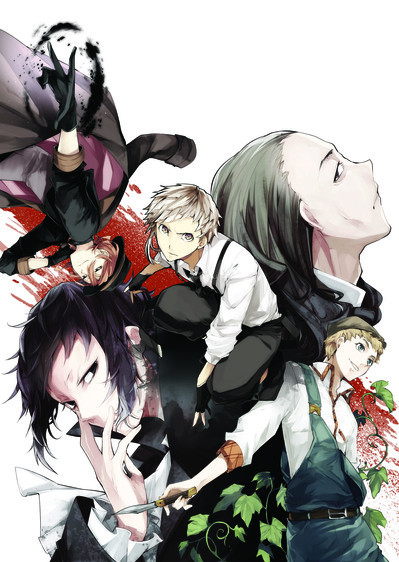 Plot (manga):
After young man Atsushi Nakajima saves a man from his wish of suicide, he and his friends join the "Arms Detective Company," a league of literary figures that also harness special powers.
An anime tv series produced by Bones has 36 episodes + OVA aired from April 7, 2016 to June 28, 2019.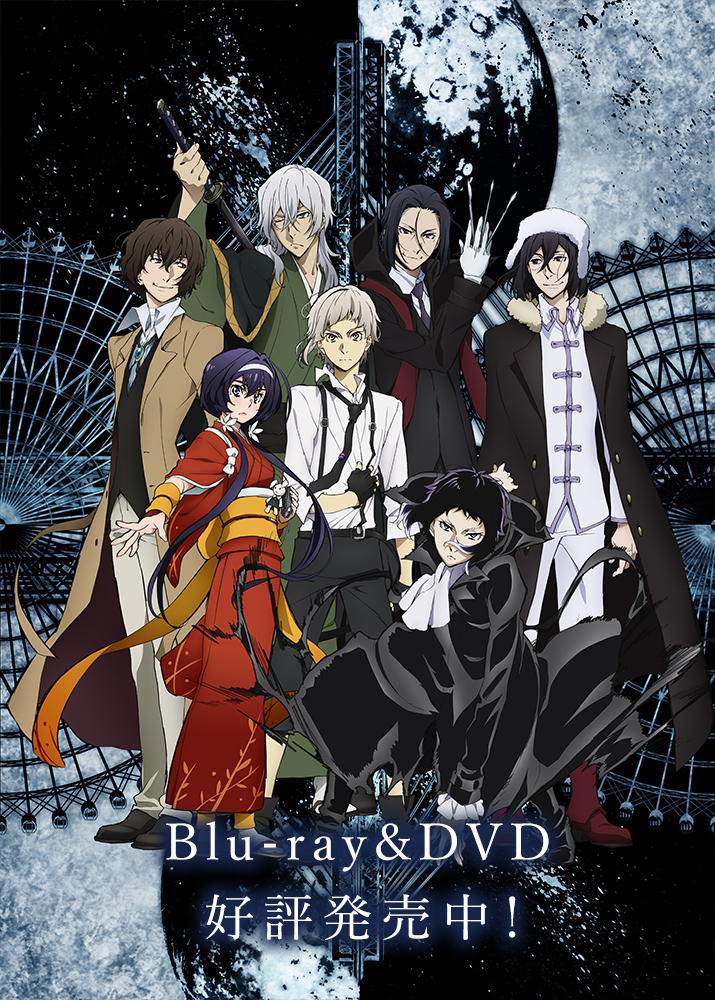 Bungo Stray Dogs: BEAST the Movie
A life-action film, Bungo Stray Dogs the movie: Beast released in Japan on January 7, 2022.
Bungo Stray Dogs: BEAST
the Movie 2022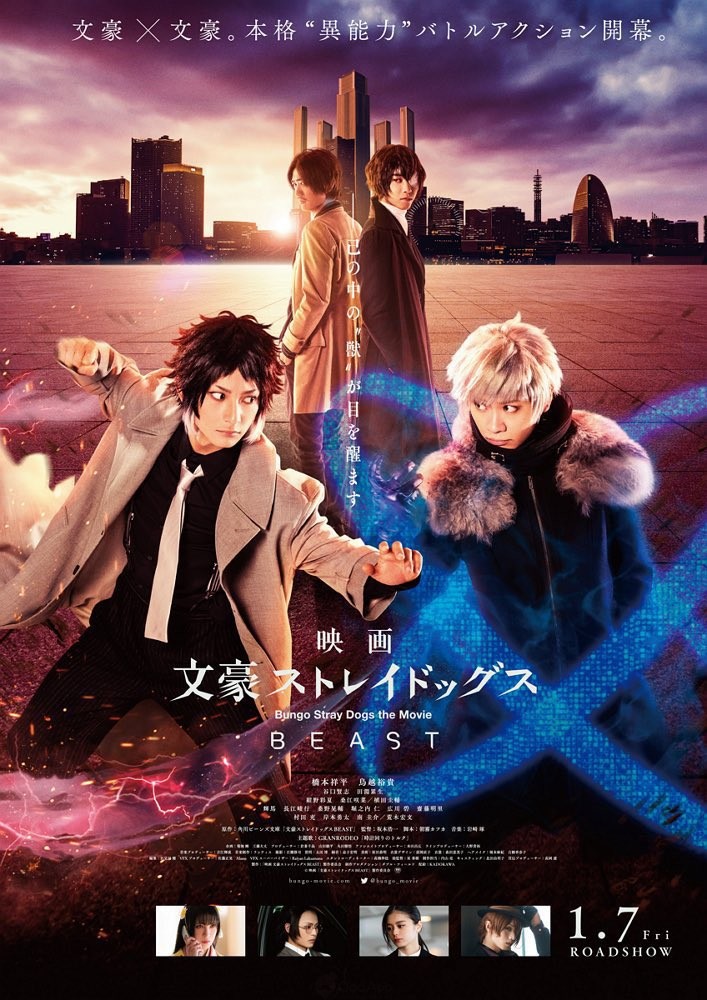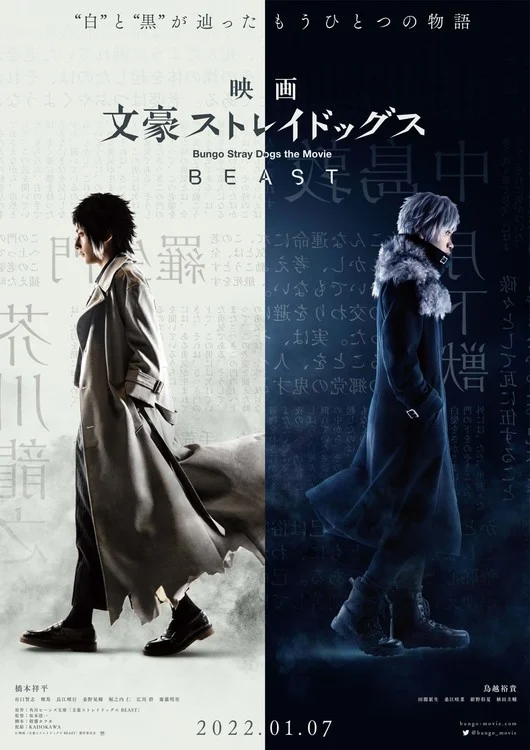 Bungo Stray Dogs BEAST The Movie 2022: trailer