Detective Conan the Movie 25th The Bride of Halloween, anime 2022
Anime 2022, Detective Conan the Movie 25th: The Bride of Halloween or Detective Conan: The Bride of Halloweeen (Meitantei Conan: Halloween no Hanayome, the franchise has been released the title and the date.
Detective Conan the movie 25th released in theaters on April 15, 2022.
Detective Conan the movie 25th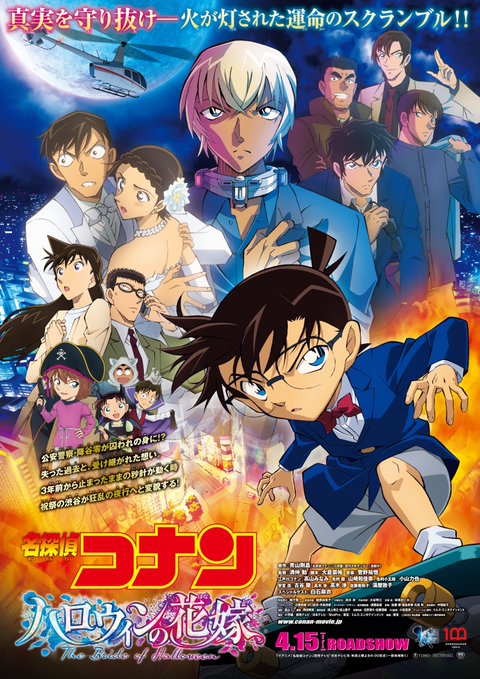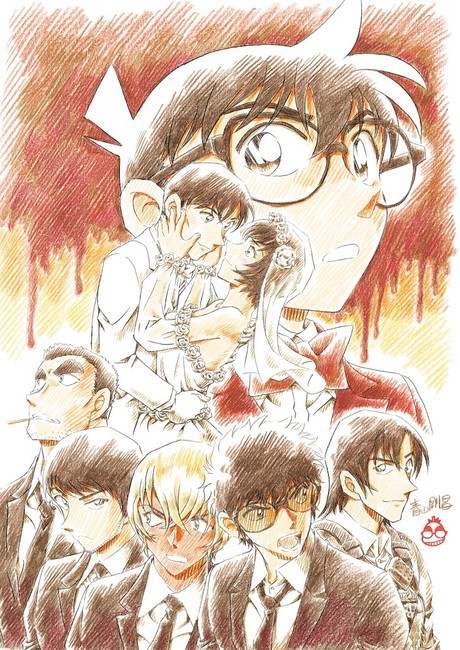 Story:
The upcoming movie will focus on the series' police academy characters. The movie will take place in Shibuya during a wedding ceremony on Halloween. Miwako is attacked by a mysterious assailant during the ceremony while the serial bombing criminal who kill Jinpei Matsuda three years prior escape. 
When Rei Furuya tracks the culprint down, a costumed assailant attaches a collar bomb to his neck. This prompts Rei to get Conan involved in disarming the bomb before it's too late.
External Link: Official Website
Detective Conan the Movie 25th The Bride of Halloween (2022): theme song
Detective Conan the Movie 25th The Bride of Halloween (2022): trailers