Flower of Evil, Korean Drama TV Series 2020
Flower of Evil, a South Korean drama tv series directed by Kim Cheol-gyoo, written by Yoo Jeong-hee, aired on tvN plateform from July 29 2020 to September 23, 2020 (16 episodes). The main cast: Lee Joon Gi, Moon Chae Won, Jang Hee Jin, Seo Hyun Woo and Nam Gi Ae.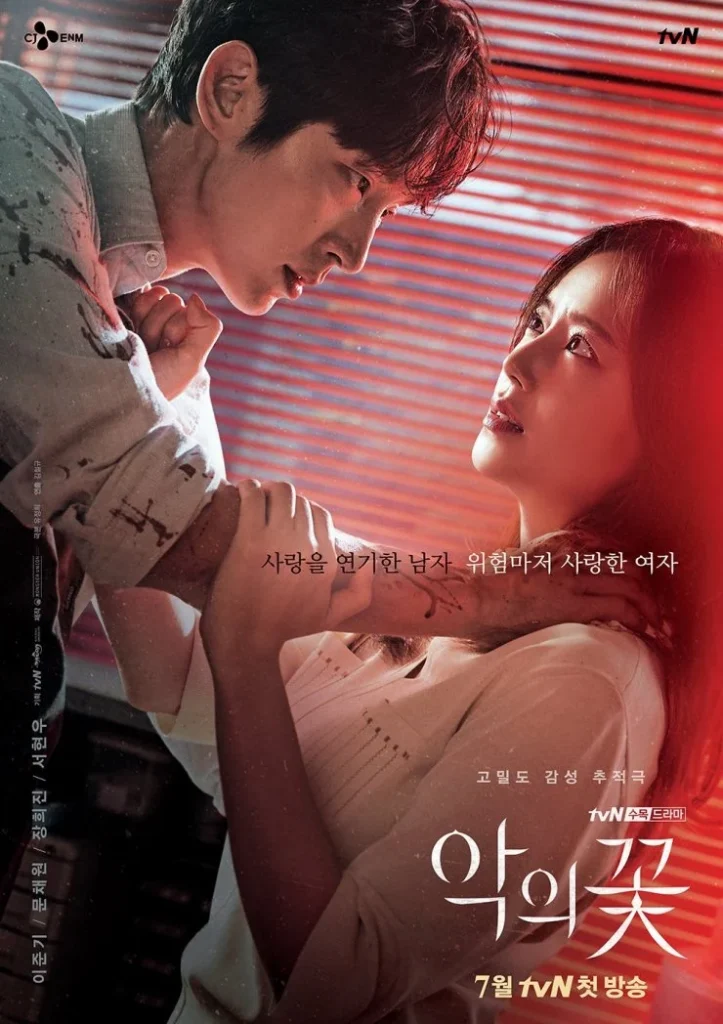 Story:
"Flower of Evil" is a suspense melodrama about a man who hides his cruel past and changes his identity, while his detective wife tracks down his past.
External Link: tvN Official Website
Flower of Evil, Korean Drama TV Series 2020: Trailer
Flower of Evil, Korean Drama TV Series 2020: theme song
Flower of Evil, Korean Drama TV Series 2020: Gallery