Utawarerumono Season 1, anime tv series 2006
Utawarerumono Season 1, an anime tv series released on April 3 to September 25, 2006. An anime adaptation of Utawarerumono: Itsuwari no Kamen. AQUAPLUS released the original Utawarerunomo game in 2002 for PC.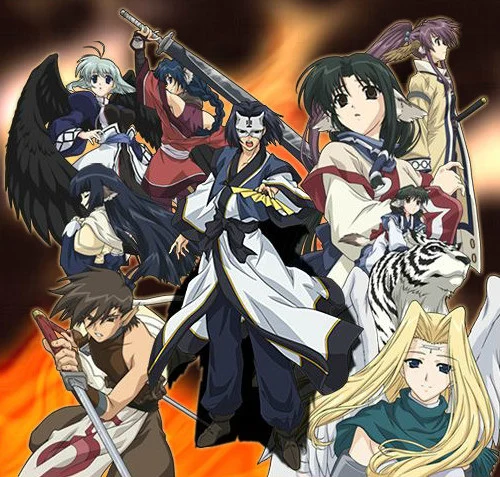 Story:
An injured, amnesiac man with a mysterious mask is found abandoned in the forest. After he is nurtured back to health, he is given the name Hakuoro.
After saving the village from a wrathful deity, he adopts the role of the village's leader. Although wishing to live in peace, fate eventually forces him down the path of war and battle.
External Link: AQUAPLUS Official Website
Utawarerumono Season 1, anime tv series 2006: Trailers