Utawarerumono The False Faces, Anime tv series 2015
Utawarerumono the False Faces, a 2nd season of the animation series. The series released 25 episodes from October 3, 2015.
Utawarerumono The False Faces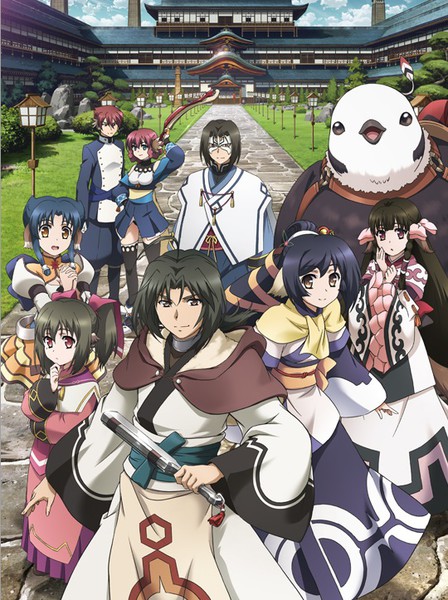 Story:
The nameless protagonist awakens to find himself standing in the middle of a vast, snowy plain he doesn't recognize. Suffering from amnesia, he remembers nothing about himself. Suddenly, he's attacked by an insect-like creature but is saved by a beautiful girl with animal ears and a tail named Kuon. She names him Haku.
External Link: Official Website
Story by Famitsu:
When I came to, I realized I was standing in the middle of a vast, snowy plain I knew nothing of. I didn't know how I got there. And to add to that, I couldn't remember anything, not even my name. I stood there, dumbfounded at my absurd situation. But then, as if to spite me further, a gigantic monster suddenly appeared, a insect-like creature that began to bear down on me. I tried desperately to run, but it cornered me into a hopeless situation. It was then that the girl appeared. Her name was Kuon. It was this beautiful girl, who bore an animal's ears and tail, that saved my life.
Utawarerumono The False Faces, Anime tv series 2015: trailer