"A friend is one of the best things you can have, and one of the best things you can do." - Winnie the Pooh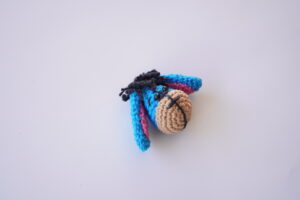 Welcome to my first crochet's pattern in this year (2021).
In this year.

I'm very interesting in crochet doll (mini size), and I had motivated by Winnie the Pooh story. So, I will try to make winnie the pooh and his friends mini crochet doll, and will try to write down my pattern.
Let's enjoy this article and start crochet together.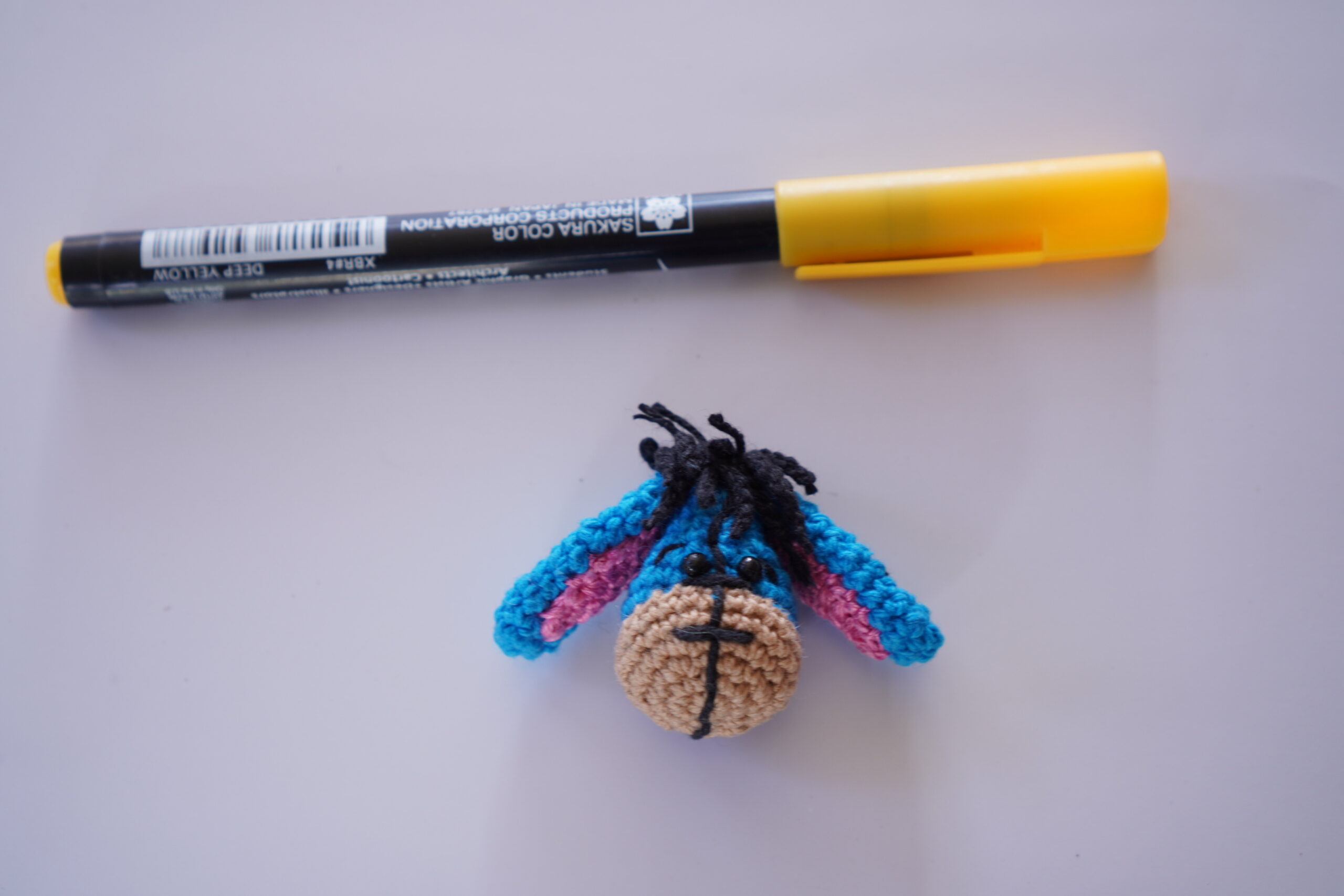 This pattern could be your "Eeyore brooch", "Key Chain", or "Zipper Ornaments",Etc.
The basic of crochet abbreviations are following.
Crochet abbreviation
ch = chain
st = stich
sc = single crochet = x
dc = double crochet = T
inc = increase (2sc in one st) = V
dec = decrease (2sc together)= Λ
sl st = slip stitch
EEyore Head:
Materials
Cotton yarn – blue color, black, pink, brown
Hook
Pin, cotton stuffing
doll's eyes
Pattern:
Head (make 1)
Blue color 
Magic ring
R1      6x (6)
R2      6V (12)
R3      1V1x (18)
R4      1V2x (24)
R5-7   24x (24)
R8      1Λ 2x (18)
R9      18x (18)

R10    1Λ1x (12)
R11-12      12x (12)  filling cotton stuffing
R13             1Λ (6)
brown color 
Magic ring
R1       6x (6)
R2       6V (12)
R3       1V1x (18)
R4       1V2x (24)
R5-6    24x (24)
sewing brown color with blue color
Ears (make 2)
Blue color
Magic ring
R1          5x (5)
R2          2V (10)
R3-5      10x (10)
R6         1V2x 1V2X 1V3x (13)
R7         13x (13)
R8         1Λ2x   1Λ2x   1Λ3x (10)
R9-10   10x (10)
R11      1Λ1x    1Λ1x   1Λ2x (7)
R12      7x (7)
Pink (make 2)
R1        7ch 1ch
R2       2x 3T 2x
Make round       3x 3T 3x
Sewing pink ear with blue ear (make 2)
Hair (make 10)
R1 5ch (connect with Eeyore head) 5ch /cut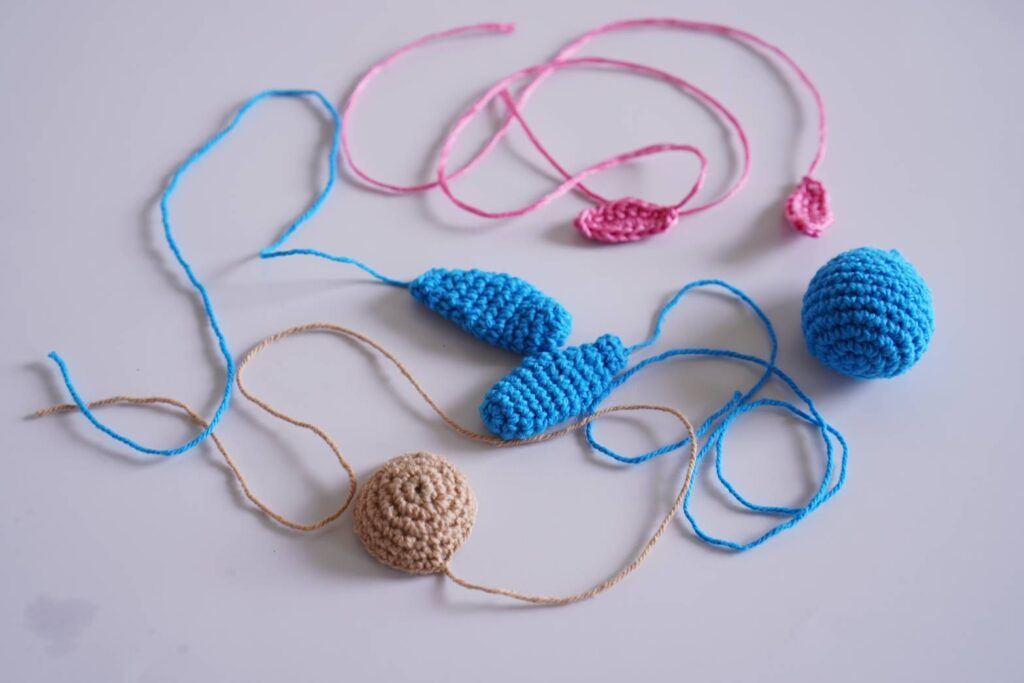 Connect all parts of Eeyore