2019 The Bad Guys: Reign of Chaos, Korean Crime Action Film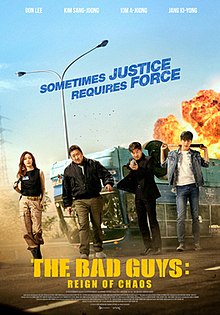 A South Korean crime action film written and directed by Son Young-ho, released on September, 2019.
Plot:
The prisoners have escaped.
A prison convoy turns over and the worst criminals escape. The police call the 'special crime investigation department once more. It is a highly classified project in which jailed criminals catch felons.
2019 The Bad Guys: Trailer
2019 The Bad Guys: Reign of chaos; characters