That Time I got Reincarnated as a Slime, Japanese Anime TV Series - season 1
An Anime TV Series based on the light novel series written by Fuse. The series animated by Eight Bit and directed by Yasuhito Kikuchi, aired from October 2, 2018 to March 19, 2019.
The series is simulcast by Crunchyroll with Funimation streaming an English dub as it airs. The series ran for 24 episodes.
That Time I got Reincarnated as a Slime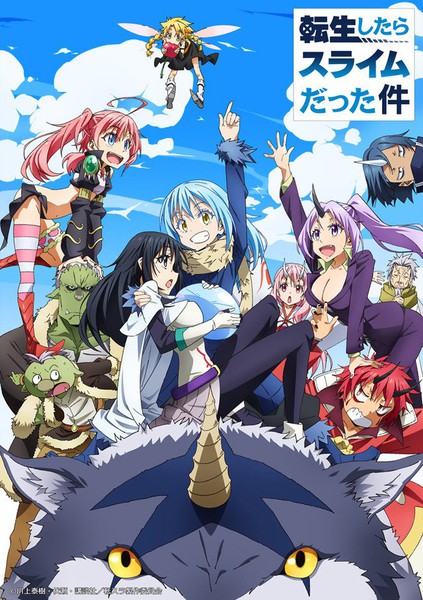 Story:
Satoru Mikami's life was pretty ordinary: at age 37, he was coasting along with a decent job but no girlfriend. 
That all changed when he was stabbed to death in broad daylight, and his final thoughts were translated into special abilities in his next life. 
Reborn in a fantasy world, Satoru now has a wide variety of skills and powers available to him, but the downside is that he's no longer human. 
Instead, he's become a blue slime monster, and is alone in a cave full of magical plants and minerals, or so he thinks until he runs into a giant dragon named Verudora. 
Satoru and Verudora soon become friends, but there's a violent world waiting for them outside the cave.
External link: Official Website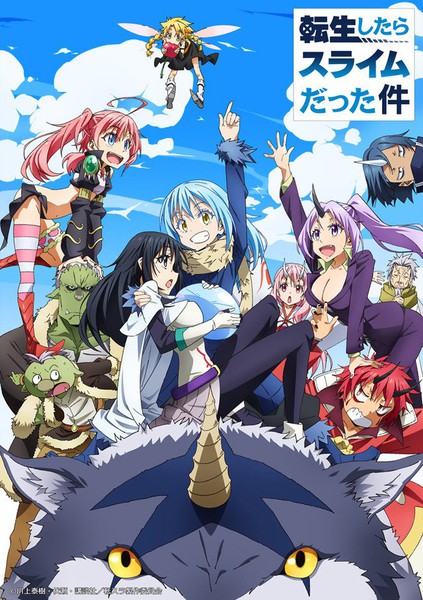 That Time I got Reincarnated as a Slime: characters