Solo Leveling, anime series 2023
Solo Leveling, announced from Crunchyroll's anime expo 2022, an anime 'Solo Leveling' get adaptation by A-1 Pictures and will premiere in 2023.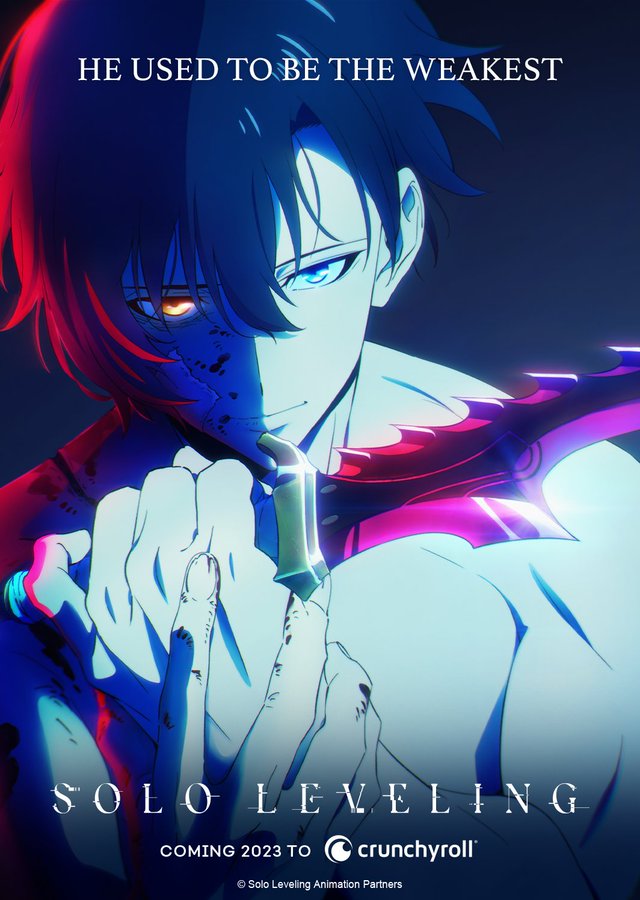 Story:
About six years ago when I was writing the very beginning of Solo Leveling, if someone had said to me, "The novel you wrote will become a comic," I bet I'd have told them to stop pulling my leg.
But now, I'm told that it'll be animated?!
Seriously, stop pulling my leg!… But these days, I'm feeling excited and thrilled.
Since I'm still half-doubting that this is real, I want to see Jinwoo and the other characters get animated soon and feel relieved. I'll keep working diligently while looking forward to that day.
External Link: Official Website
Solo Leveling, anime series 2023: trailer
Solo Leveling, anime series 2023: Gallery