Remain (2021), Japanese Anime TV Series
Remain (2021), a Japanese Anime TV Series written by Masafumi Nishida, animated by MAPPA, directed by Kiyoshi Matsuda.
The series aired on July 4, 2021 on TV Asahi.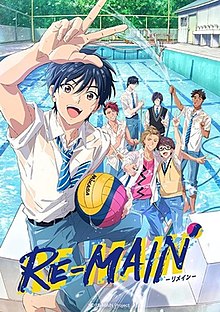 Plot:
In the winter of the 3rd year of junior high school, Minato Shimizu, who won the national water polo tournament, was in a coma due to a traffic accident on his way home.
Although he finally worke up 203 days later, he had lost his memory of his 3rd year of middle school.
It was Minami who left the water polo and newly entered Yamagata High School, but with one promise, he started water polo with friends he met there.
However, various difficulties await in the weak water polo club…
Remain (2021): characters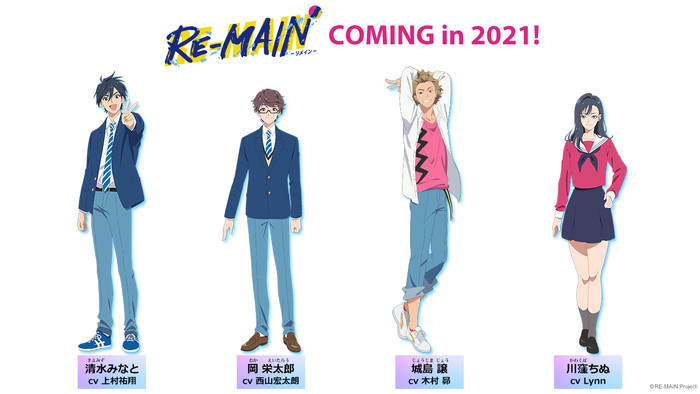 Minato Kiyomizu, Eitaro Oka, Jo Jojima, Chinu Kawakubo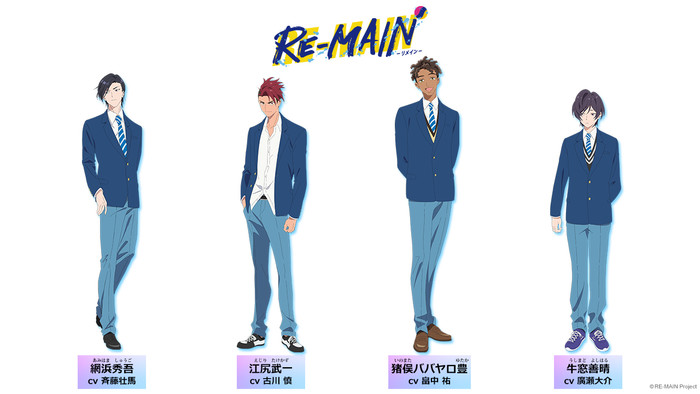 Shugo Amihama, Takekazu Ejiri, Yutaka Babayaro Inomata, Yoshiharu Ushimada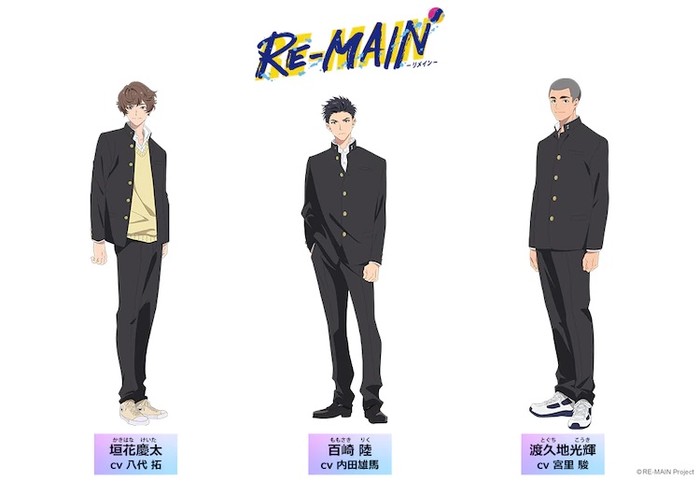 Keita Kakihana, Riku Momosaki, Koki Toguchi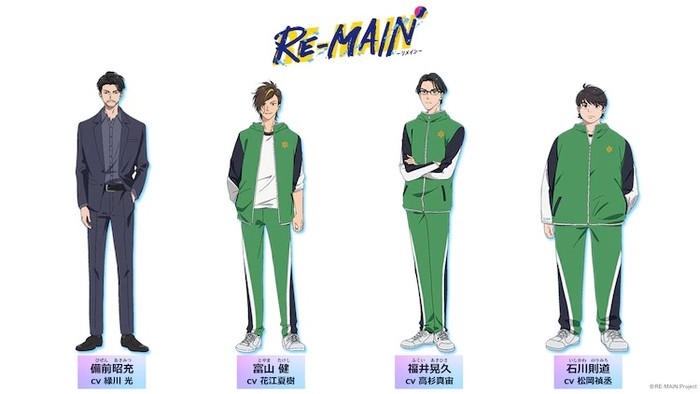 Akimitsu Bizen, Takeshi Toyama, Akihisa Fukui, Norimichi Ishikawa
Remain (2021): Episode, watch online (Ani-One Asia)