Kingdom Season 4, Japanese Anime TV Series 2022
Kingdom, an anime tv series premiered on NHK General on April 9, 2022.
An anime based on manga series.
Yasuhisa Hara's historical manga centers around the slave boy Xin and his dream of becoming a great general for the state of Qin. Xin helps Ying Zheng, the young Qin king who shares his desire to unify China, rise to power within the state. Xin does all he can to become a superior commander of an army capable of defeating the Seven Warring States.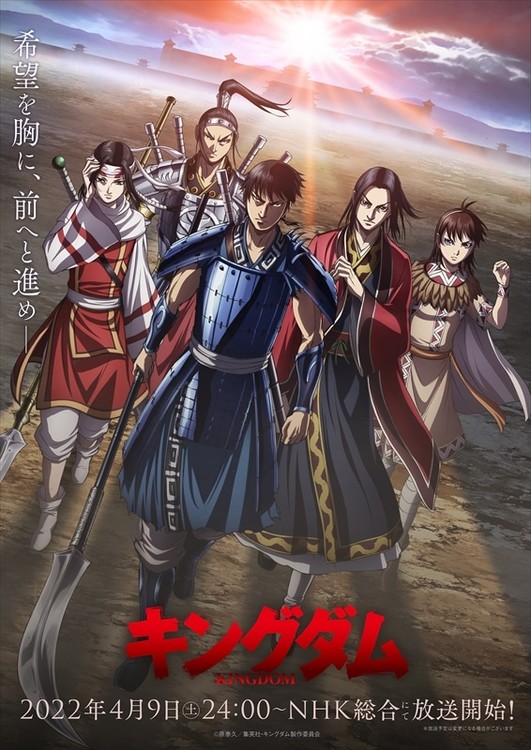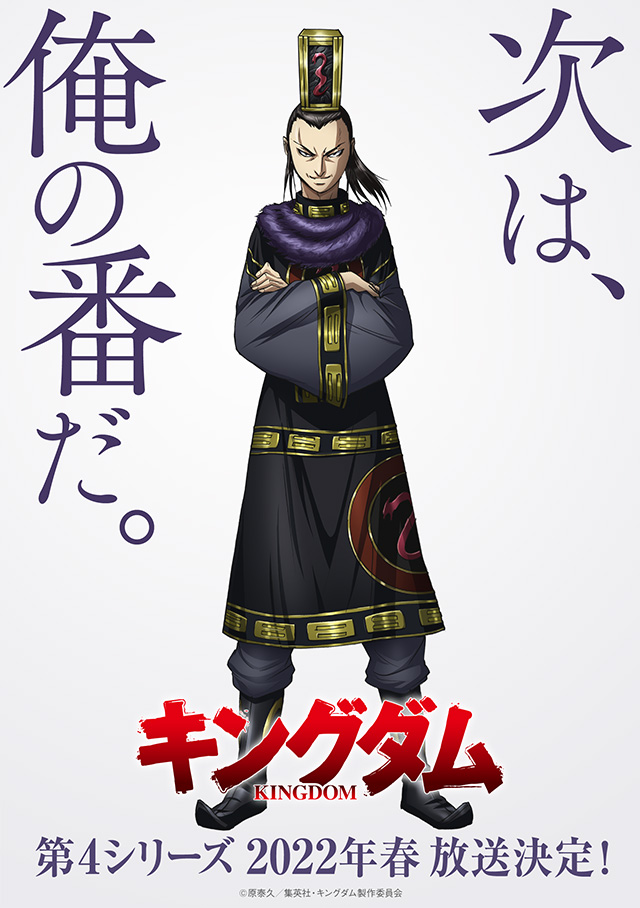 Story:
In the aftermath of the Coalition Army Arc and the largest battle in history, a great gash tore across Qin as well as all of China. Ei Sei tells Prince Sei Kyou (Cheng Jiao) of his lifelong ambition: to become the ruler who unites China. Shin and Ei Sei take another step closer to that ambition upon a new battlefield
External link: Official Website
Kingdom Season 4: Characters
Kingdom Season 4: trailers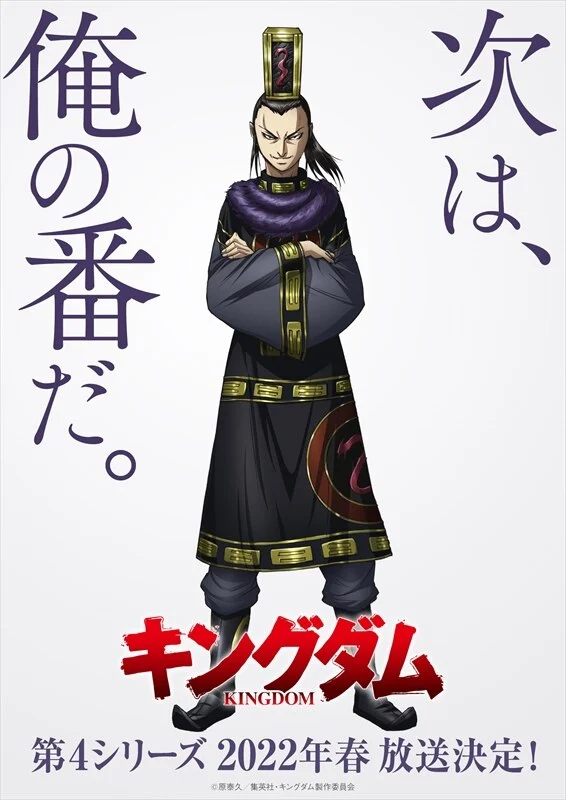 Kingdom Season 4: theme song