Kingdom Season 1, Japanese anime tv series 2012
Kingdom, a Japanese manga series written and illustrated by Yosuhisa Hara. The series serialized in Shueisha's seinen manga magazine Weekly Young Jump since January 26, 2006.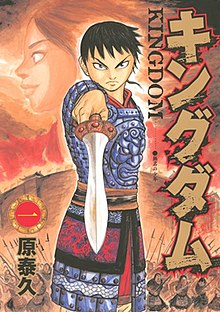 Kingdom Season 1 (38 episodes)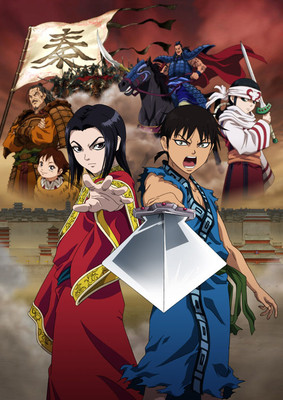 Plot:
BC, China. The era is the Spring and Autumn Warring States period.
The dream of two boys, Shin and Drifting, who lived as war-damaged orphans in the western country of Hata, is to train every day and one day become a general in the world by making a martial art in the war.
A turning point for these two will come. The drift that caught the eye of Mr. Changwen, the minister who serves the royal palace, was summoned to the royal palace.
However, soon after he was caught up in the power struggle of the royal palace and was seriously injured, he returned to his hometown from his life. Then, in the village he visited relying on the map entrusted to him by Drifting, Shin meets two boys, Masa. This boy was Qin Shi Huang, the later Qin Shi Huang.
External link: Official Website at NHK