Drifting Home, Anime Movie 2022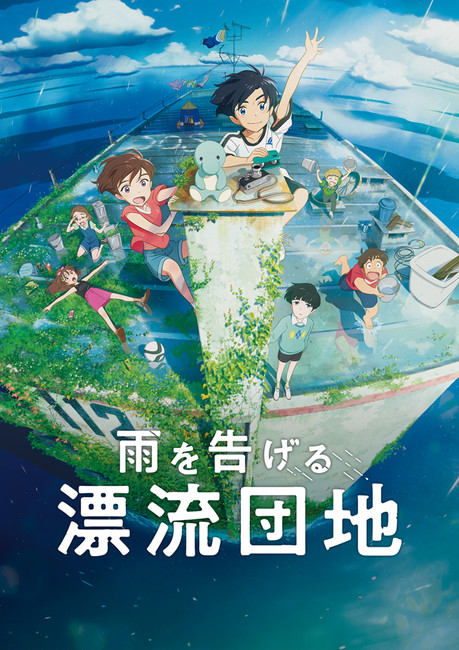 The film will stream on Netflix worldwide in 2022, and also theaters in Japan. 
Story:
The "adventure fantasy as summer ends" anime centers on Kōsuke and his childhood friend Natsume. 
The two recently entered sixth grade, and are entering an awkward phase in their friendship and have started avoiding one another. 
One day during summer vacation, they visit an apartment building with that is about to be demolished, where the two of them used to live. 
Suddenly, Kōsuke, Natsume, and their friends get wrapped up in a strange phenomenon, and the whole building is surrounded by an ocean. 
The group of friends must try to find their way home from the drifting building.
External Link: Studio Colorido Official Website
Drifting Home (2022): trailers