Build Divide #000000 Code Black, Japanese TV Series 2021
Build Divide, a Japanese mixed-media project created by Aniplex, Yohodo, Liden Films, Homura, Kawamoto, and Hikaru Muno.
The anime series aired from October 9, 2021.
Build-Divide #000000-(Code Black)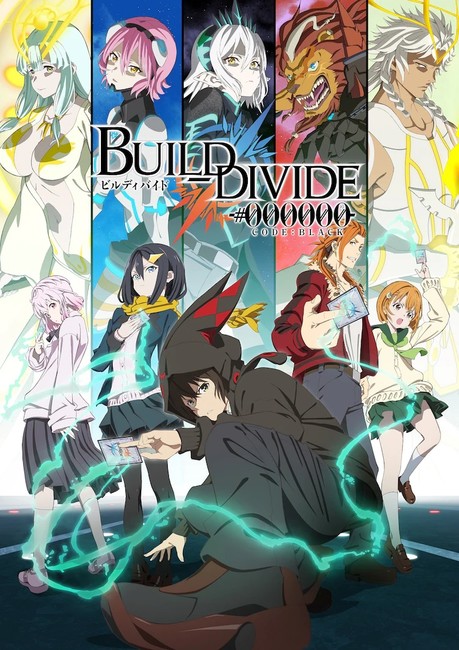 Story:
In "New Kyoto," the next king is decided through one's skills at a card game, Build Divide. It's said that players who defeat the king will have their wish granted. 
Teruhito Kurabe vows to defeat the king for a certain purpose, and is led by a mysterious girl, Sakura Banka.
External Link: Official Website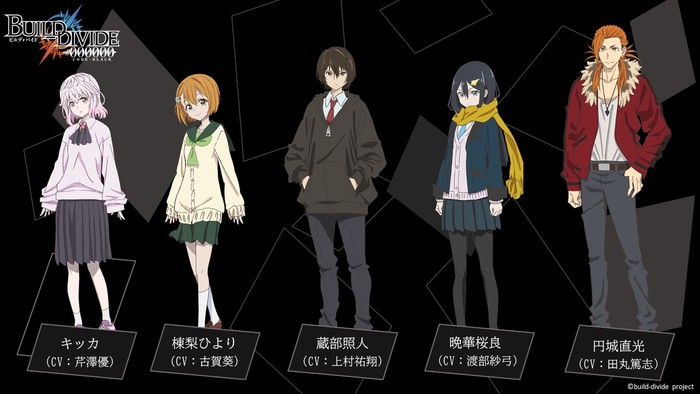 Kikka, Hiyori Tori, Teruhito Kurabe, Sakura Banka, Naomitsu Enjo
Build Divide #000000 Code Black: trailers
Fukagyakuteki na Inochi no Shozo by Mimai Siren