Arifureta Season 1, Japanese Anime TV Series 2019
Arifureta: From Commonplace to World's Strongest, a Japanese light novel series written by Ryo Shirakome, illustrated by Takayaki. Originally on a web novel, the series published by Overlap, 11 volumes from June 25, 2015.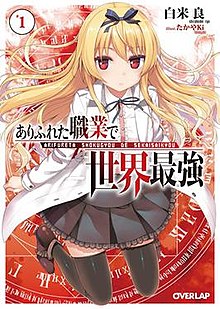 Manga adapted by RoGa, published by Overlap's Comic Gardo website on December 22, 2016. 
An anime tv series adapted by White Fox and Asread, aired from July 8 to October 7, 2019.
The 2nd season will air in January 2022.
The 1st season had 13 episodes and 2 OVAs.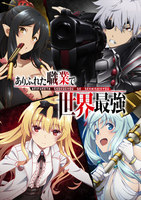 Plot:
Hajime Nagumo, whose inscription is "Life between hobbies", is suddenly summoned to another world with her classmates. While everyone developed abilities that were incomparable to the locals Hajime developed a very common ability.
Reference: Arifureta Official Website
Arifureta Season 1: trailers
FLARE by Void_Chords feat. LIO
Hajime no Uta (First Song) by DracoVirgo