Weathering with You, Japanese anime film 2019
Weathering with You, a Japanese romantic fantasy anime film produced by CoMix Wave Films, released by Toho. The film released on July 19, 2019.
Awards: Weathering with you
2019: Won 
Best Animated Feature Film, 13th Asia Pacific Screen Awards
Audience Award, Animation is Film Festival 2019
Audience Award, Scotland Loves Anime 2019
Audience Award, Utopiales 2019
Radwimps, won best music, 74th Mainichi Film Awards
Anime Movie of the Year, 6th Anime Trending Awards
Anime of the Year Grand Prize(Film), Tokyo Anime Award Festival 2020
Makoto Shinkai, Best director, Tokyo Anime Award Festival 2020
Social Impact Award, 23rd Japan Media Arts Festival Awards
Radwimps, Won Outstanding Achievement in Music, 43rd Japan Academy Film Prize 
Weathering with You (2019)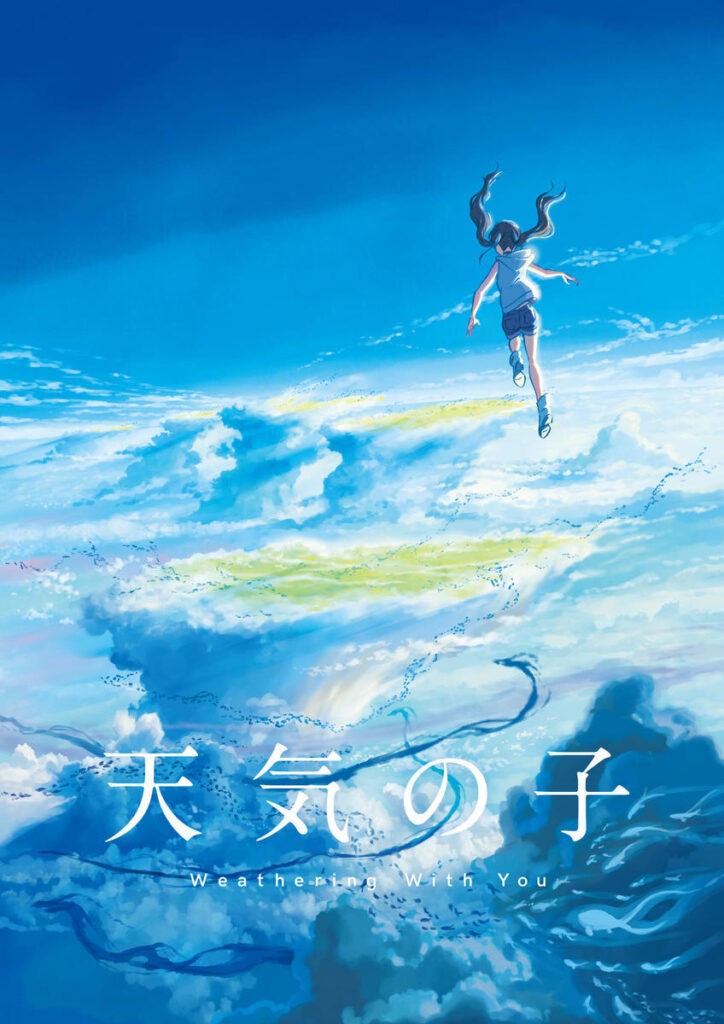 Story:
High school freshman Hodaka Morishima leaves his home on an isolated island and moves to Tokyo, but he immediately becomes broke. He lives his days in isolation, but finally finds a job as a writer for a shady occult magazine. After he starts his job, the weather has been rainy day after day. Then one day in a alley of the crowded and busy city, Hodaka meets a young girl named Hina Amano. Due to certain circumstances, Hina and her younger brother live together, but have a cheerful and sturdy life. This bright and strong­willed girl possesses a strange and wonderful ability: the power to stop the rain and clear the sky.
External link: Official Website
Weathering with You: characters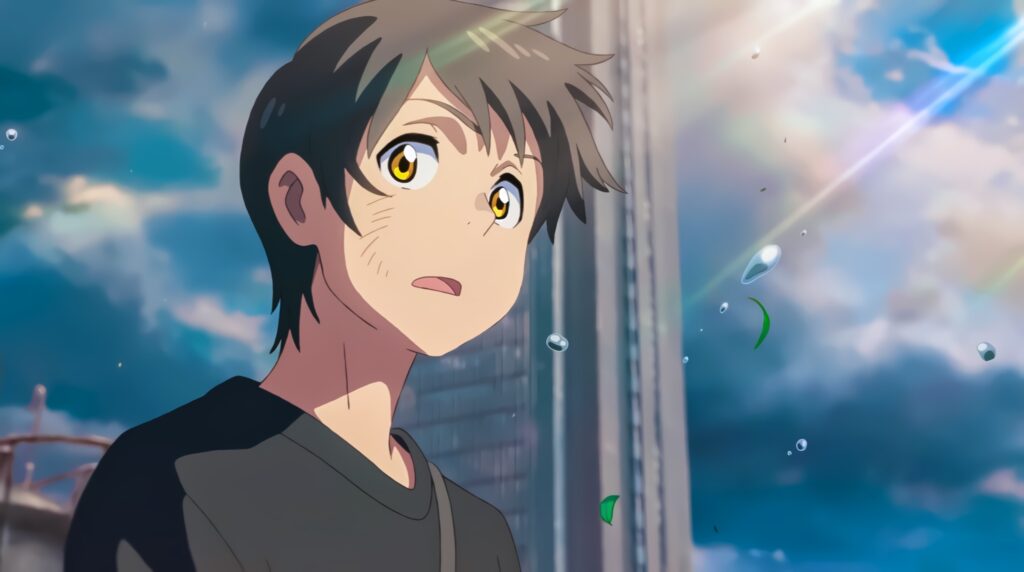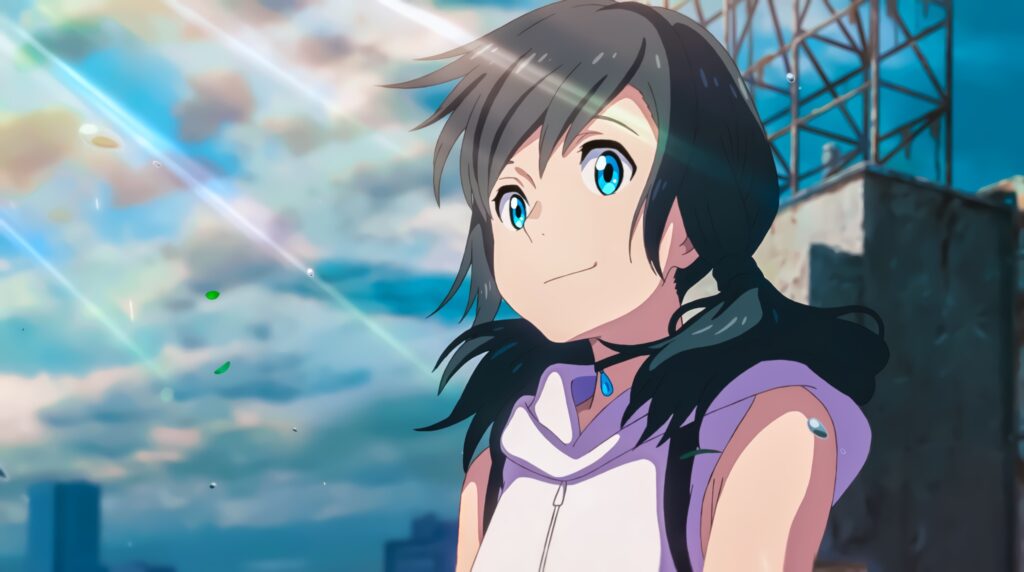 Weathering with You: trailers
Weathering with You: theme song
Weathering with You: Gallery