Anime Film 2022, upcoming lists of animation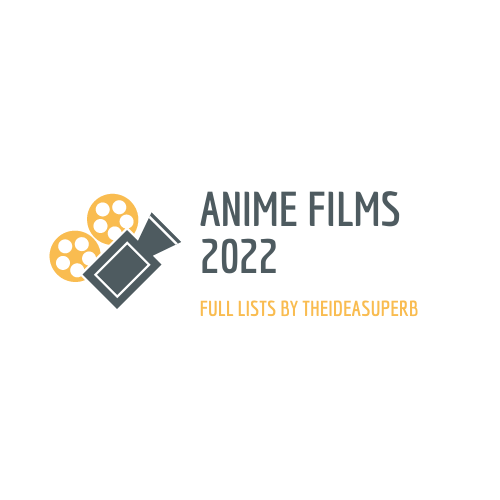 Anime Film 2022, upcoming lists of animation
Story:
INU-OH is born with unique physical characteristics, and the horrified adults cover every inch of his body with garments, including a mask on his face. One day, he meets a boy named Tomona, a blind biwa player, and as Tomona plays a delicate song of tangled fate, INU-OH discovers an incredible ability to dance.
INU-OH and Tomona become business partners and inseparable friends, using their creative gifts to survive on the margins of society, as song after song gain them notoriety and propel them to stardom. Through the songs, INU-OH mesmerizes his audiences on stage, and gradually begins to transform into someone of unequaled beauty. But why is Tomona blind? Why was INU-OH born with unique characteristics? It is a story about the friendship of INU-OH and Tomona, who dance and sing to get to the truth and break each other's curse.
2. The Tunnel To Summer The Exit Of Goodbyes
Story:
Tono Kaoru heard a rumor: The laws of space and time mean nothing to the Urashima Tunnel. If you find it, walk through and you'll find your heart's desire on the other side…in exchange for years of your own life. On the night Kaoru just so happens to find himself standing in front of a tunnel that looks suspiciously like the one the rumor describes, he finds himself thinking of Karen, the sister he lost in an accident five years ago. To Kaoru's surprise, he's been followed by the new transfer student Anzu Hanaki, who promises to help him experiment with the mysterious tunnel–but what does she want from Kaoru in exchange? And what will he have left to give, after the tunnel's done with him?
4. Mahotsukai No Yoru Witch On The Holy Night
Story:
In the story set in the late 1980s, high school student Sōjūrō Shizuki arrives in the city from the countryside and meets the apprentice witch Aoko Aozaki and the witch Alice Kuonji. The three end up living together in an old mansion.
External link: Official Website
6. Detective Conan The Movie 25th
Story:
The upcoming movie will focus on the series' police academy characters. The movie will take place in Shibuya during a wedding ceremony on Halloween. Miwako is attacked by a mysterious assailant during the ceremony while the serial bombing criminal who kill Jinpei Matsuda three years prior escape. 
When Rei Furuya tracks the culprint down, a costumed assailant attaches a collar bomb to his neck. This prompts Rei to get Conan involved in disarming the bomb before it's too late.
External Link: Official Website
Story:
The manga centers on Tamaki Tsuru, who was on sports teams throughout her entire school life until high school, but is instead seeking an active romantic life once she enters college. However, a turn of events puts her on the path to joining her university's glider club at college.
External Link: Anime Official Website
8. Re: Cycle Of Penguindrum
Story:
The psychological drama story begins when a girl named Himari Takakura passes away after going out on a trip with her brothers Kanba and Shōma. 
A spirit in a penguin hat appears and miraculously saves her. However, in exchange for saving Himari's life, the brothers must search for the Penguindrum for the spirit. A trio of strange penguins accompany the siblings on their quest.
External Link: Official Website
12. Crayon Shinchan Monomoke Ninja Rare Fuden
Story:
Who is Ora?
Ninja child! ?? The truth about the birth of "Shinnosuke"
revealed now —
A lovely baby was born under Hiroshi Nohara on a rainy day.
The memo with the name Hiroshi thought was wet and almost unreadable, but when I connected the readable characters, it was "Shin … no … suke".
Five years after that, a woman visits the Nohara family. An unbelievable word from the mouth of the woman who calls herself Chiyome …
"I'm Shinnosuke's true parent." Even though Hiroshi and Misae were confused, they couldn't get rid of the comings by themselves, so they decided to stay at the Nohara family that day.
However, suddenly that night, a mysterious ninja corps attacks! Chiyome and Shinnosuke are taken away in a blink of an eye.
What is the fate of "Shinnosuke"? One with the real "family"! ??
External Link: Official Website
Story:
Doors of Disaster open across Japan. 17-year-old Suzune lives in a quiet town in the Kyushu region in Japan. 
The story begins when she meets a young man on a journey to discover the Doors. She follows him and finds an old door at an abandoned building in the mountains. 
As if drawn by something, she reaches out to the door. This is the start of her journey across Japan to lock up the Doors that bring disasters. 
Makoto Shinkai's modern adventure and battle story about a girl's freedom and growth sets off.
External Link: Official Website
Story:
The catastrophe "Skyfall" was brought by the collapsed orbital space colony crashed into the Earth.
Inside the crater at the crash site now inhabit Kaiju born by gene mutation. Ray, an avatar…
External Link: Official Website
Story:
The story is set in Tokyo, after bubbles that broke the laws of gravity rained down upon the world.
Cut off from the outside world, Tokyo has become a playground for a group of young people who have lost their families, acting as a battlefield for parkour team battles as they leap from building to building.
Hibiki, a young ace known for his dangerous play style, makes a reckless move one day and plummets into the gravity-bending sea. His life is saved by Uta, a girl with mysterious powers. The pair then hear a unique sound audible only to them.
Why did Uta appear before Hibiki? Their encounter leads to a revelation that will change the world.
External Link: Official Website
Story:
The "adventure fantasy as summer ends" anime centers on Kōsuke and his childhood friend Natsume. 
The two recently entered sixth grade, and are entering an awkward phase in their friendship and have started avoiding one another. 
One day during summer vacation, they visit an apartment building with that is about to be demolished, where the two of them used to live. 
Suddenly, Kōsuke, Natsume, and their friends get wrapped up in a strange phenomenon, and the whole building is surrounded by an ocean. 
The group of friends must try to find their way home from the drifting building.
External Link: Studio Colorido Official Website
21. The Quintessential Quintuplets The Movie
Story:
Uesugi Fuutarou, a high school second-year from a poor family, receives a highly appealing offer to work part-time as a tutor, but his students turn out to be girls from his own class!
What's more, they're quintuplets… and all five are beautiful, but happen to be problem students who have borderline grades and hate studying!
Looks like his first assignment will be to win all the sisters' trust?! Every day is a wild party in this rom-com centering around the quintuplet sisters of the Nakano household!
External Link: Official Website
Story:
The sci-fi action-adventure presents the definitive origin story of Buzz Lightyear—the hero who inspired the toy—introducing the legendary Space Ranger who would win generations of fans.
External link: facebook PixarsLightyear
23. Extra-Terrestrial Boys & Girls
Story:
Extra-Terrestrial Boys & Girls is set in 2045, when the Internet, artificial intelligence, and space travel are commonplace.
After a great disaster strikes the Japanese commercial space station "Anshin", a group of young people are left behind, stranded on the space station with only social media networks and smart-phone operated drones at their disposal.
Will they be able to survive the crisis?
External Link: Official Website
Story:
The Story Centers On The Two Boys Named Rōma And Toto. 
The Boys Meet When Rōma Moves From Tokyo To The Countryside, Which He Cannot Grow Accustomed To. But When He Meets Toto, They Become A Duo, Naming Themselves "Don Glees." Eventually, Toto Was Supposed To Move Out To Tokyo For School, But On The Summer Of Their First Year Of High School, They Meet Drop, A New Addition To Don Glees, Who Invites Them To "View The World From Above." When Rōma And Toto Follow Drop, They Become Involved In A Forest Fire That Gets Blamed On Them, And Go Off In Search Of A Missing Drone That Has Evidence Of Their Innocence. 
A Small Incident Becomes An Important, Life-Changing Journey That Culminates In Iceland.
External link: Official Website