Tomochan is a Girl, anime tv series 2023
Tomochan is a girl or Tomo-chan wa Onna no Ko!, a Japanese four-panel manga series written and illustrated by Fumita Yanagida. The manga published by Kodansha in Saizensen magazine from 2015 to 2019.
An anime tv series adaptation by Lay-duce, scheduled to release in January 2023.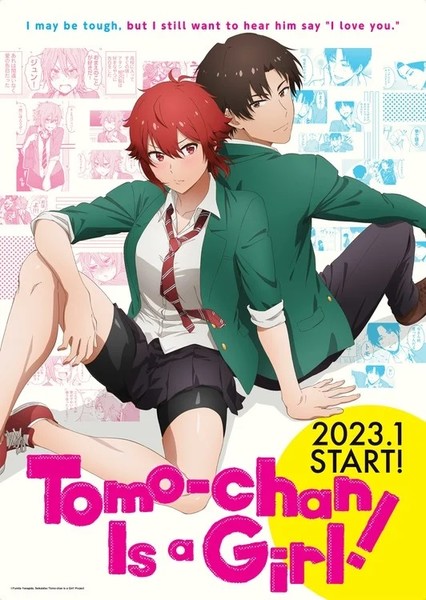 Story:
Tomo and Jun have been best buds since they were little kids, but now that they're in high school, Tomo wants to be more than friends…… too bad Jun just sees her as 'one of the guys.' Tomo may be a tomboy, but she's determined to prove to Jun that she's a woman, too.
External Link: Official Website
Tomochan is a Girl, anime tv series 2023: trailer
Tomochan is a Girl, anime tv series 2023: gallery