Clannad After Story, Japanese anime tv series 2008
Clannad After Story had 25 episodes, aired from October 2, 2008 to July 1, 2009.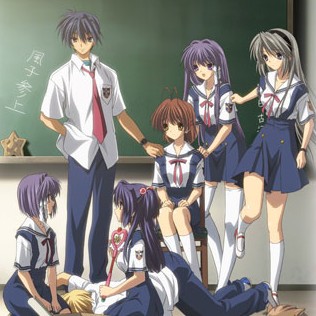 Story:
An alternate path opens up for Tomoya and Nagisa as they enter their second semester and head towards graduation. Beyond school, they look forward to a family of their own, though not without facing hardships and ultimately tragedy.
After Story follows on from the original Clannad series and further expands on the themes of family, trust, and empathy.
External Link: Official Website
Clannad After Story: trailer
Clannad After Story: theme song