Unbreakable MachineDoll, anime series 2013
Unbreakable MachineDoll, an anime tv series adapted from Reiji Kaito's Unbreakable Machine-Doll (Machine-Doll wa Kizutsukanai) light novel series.
An anime released on October 7, 2013.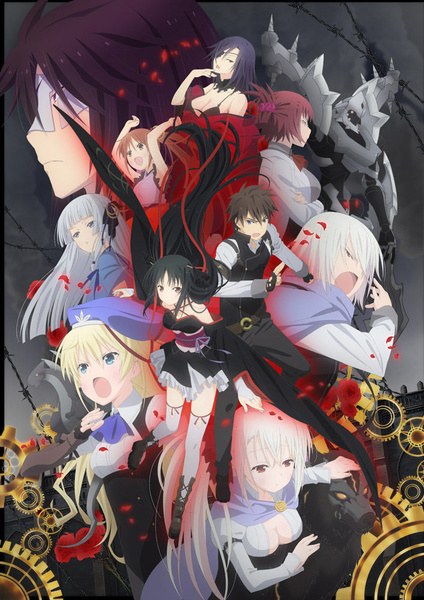 Story:
It is the early 20th century, and Raishin Akabane is a student puppeteer from Japan, who has come to the Walpurgis Royal Academy of Machine Arts in England to study the emerging field of Machinart: a combination of magic and technology with military applications. He is accompanied by a girl named Yaya, who is actually his Automaton: a living machine doll powered by magical circuits specialized in hand-to-hand combat. In the Academy, there is a combat tournament exclusive to the Top 100 students and their automata, to decide who shall be bestowed with the title of "Wiseman", the greatest puppeteer.
External link: official website
Unbreakable MachineDoll, anime series 2013: Trailers
Unbreakable MachineDoll, anime series 2013: Episode Watch Online EP 1-3
Unbreakable MachineDoll, anime series 2013: Episode Watch Online EP 4-6
Unbreakable MachineDoll, anime series 2013: Episode Watch Online EP 7-9
Unbreakable MachineDoll, anime series 2013: Episode Watch Online EP 10-12