The Gymnastics Samurai, Japanese Anime TV Series 2020
"The Gymnastics Samurai" or "Taiso Samurai", a Japanese sports tv anime from studio MAPPA, the series aired October 10, 2020.
The Gymnastics Samurai, 11 episodes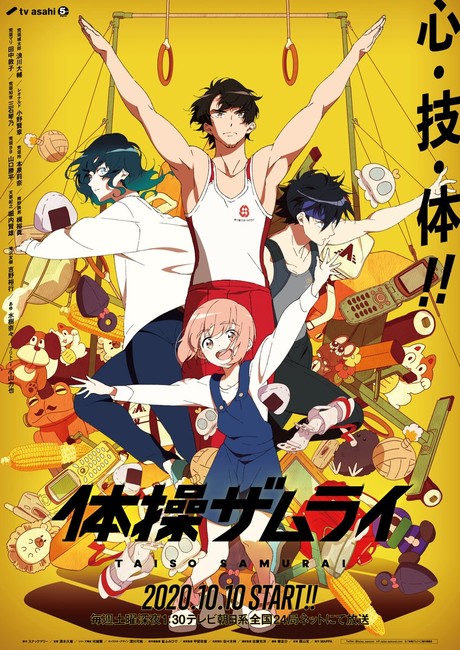 Story:
The story is set in the year 2002 and centers on the once powerful Japanese men's gymnastics team.
Shōtarō Aragaki, the former Japanese team member who devoted his life to gymnastics, is no longer able to compete to his expectations. 
Despite still training strenuously day after day, he is advised to retire by his coach Amakusa. However, a certain encounter alters Aragaki's fate.
External link: Anime Official Website
The Gymnastics Samurai (2020): characters
The Gymnastics Samurai (2020): trailers
The Gymnastics Samurai (2020): gallery