Phantom in the Twilight (2018), Japanese and Chinese Anime TV Series
A Japanese and Chinese anime tv series, produced by the game deloper Happy Elements and animated by the Studio Liden Films.
The series aired from July 10, 2018 to September 25, 2018. Total 12 episodes.


Story:
Bailu ton, a girl who was involved in a mysterious incident as soon as she arrived in England.
She wanders into "Cafe Forbidden", which is quietly open  at midnight as guided.
The staff at this store are Vampire Voad, Werewolf Luke, Jiangshi Toryu, and Wayne who calls himself a ghost.
They were beaufiful "non-humans". Those of four people are actually members of a secret society that spectializes in a certain case.??
External Link: Official Website
Manga adaptation was launched on March 25, 2018.
Phantom in the Twilight (2018): trailers
Phantom in the Twilight (2018): Comics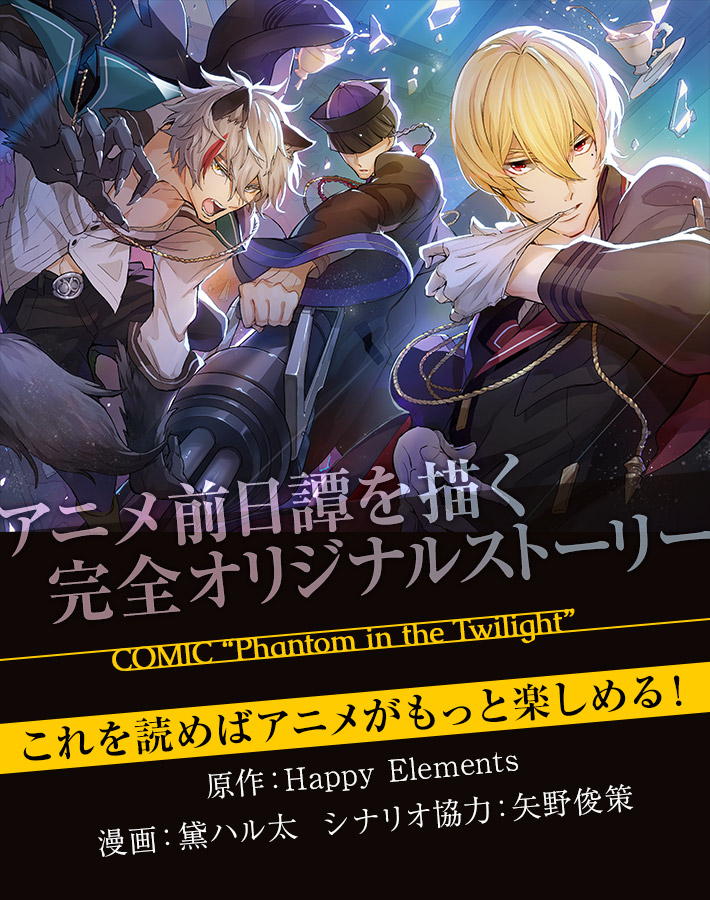 Phantom in the Twilight (2018): twitter icon