Kono Oto Tomare, Japanese Anime Series, 2019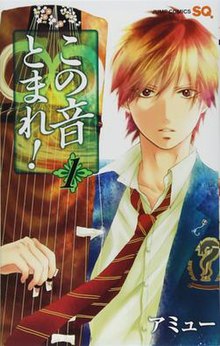 Kono Oto Tomare! Sounds of life, a Japanese manga series written and illustrated by Amyu.
The Series published in Shueisha's Jump Square magazine in August 2012, wit 23 volumes as of October, 2020.
Kono Oto Tomare! Sounds of life, Japanese Anime
An Anime tv series adaptation by Platinum Vision aired from April to December 2019.
Plot:
Tokise High School's music club is on the verge of being abolished due to the graduation of seniors. 

Musashi, who became the only member, was having a hard time gathering new members. 

However, the situation changed completely with the addition of three idiots, including Satowa, a genius of love and koto that seems to be bad, and his friend, Mitsuyasu, who seems to be bad. 

By practicing hard while slapstick, and playing to convince the whole school. 

With the addition of Musashi and Himero of the same grade, the Tokise Soukyoku Club, which had seven members, went to the prefectural qualifying tournament and grew up to get a ticket to the national tournament.



 And in the new year, we will welcome the new member Yu and the famous city, and the Tokise music club will make a new start !!
Koto Oto Tomare: characters