Hotarubi no Mori e, Japanese Anime Film 2011
"Hotarubi no Mori e" or "Into the Forest of Fireflies Light", a one- shot shojo manga written by Yuki Modorikawa, published in July 2002 in LaLa DX magazine.
The manga Hotarubi no Morie Tokubetsuhen, published on September 5, 2011.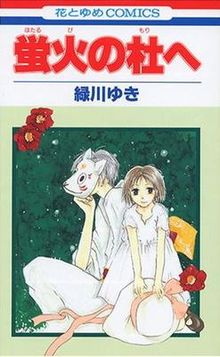 Film Anime: Hotarubi no Mori e
An anime film produced in 2011 by Brain's Base, directed by Takahiro Omori. The anime released on September 17, 2011.
The anime won Scotland Loves Animation Award (Jury Prize), and Mainichi Film Award (Animation Film Award) in 2011.

Story:
During the summer vacation, a girl named Firefly, who came to visit her grandfather's house,
wanders into the "Yamagami no Mori" where youkai are said to live.
Gin, a boy wearing a fox face, appeared in front of the firefly who was at a loss and started crying.
Fireflies helped by Gin come to visit Gin every summer.
And the two are attracted to each other.
However, Gin was neither a human nor a youkai, and was a mysterious existence that disappeared when touched.
Hotarubi no Mori e: characters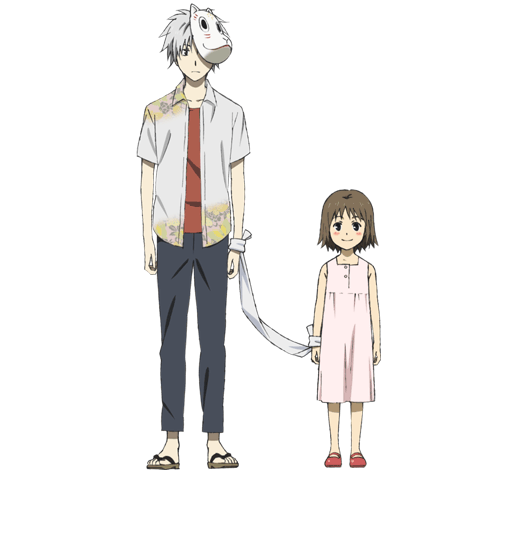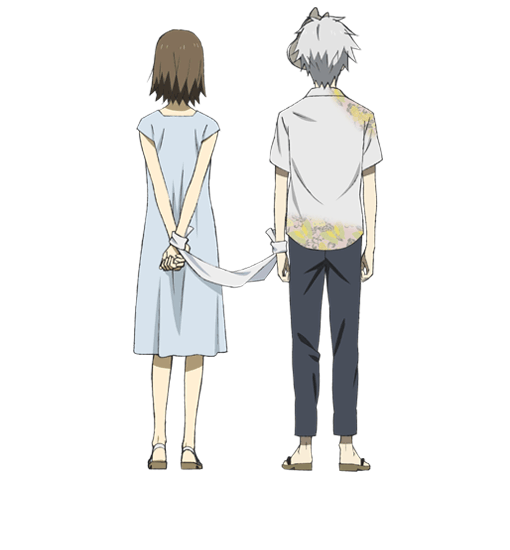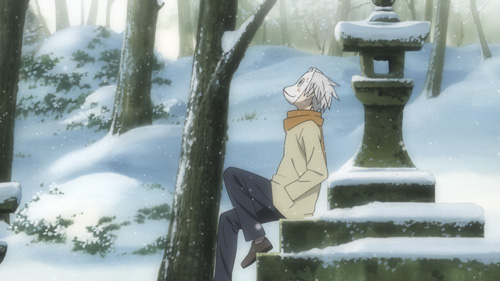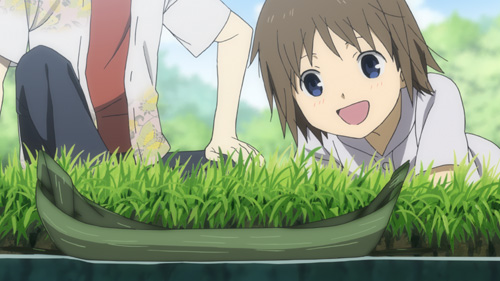 Hotarubi no Mori e: trailer