Blue Lock, Japanese Anime TV Series 2022
Blue Lock, upcoming Japanese tv series, will release in 2022.
Blue Lock, a Japanese manga series written by Muneyuki Kaneshio, illustrated by Yuseke Nomura.
The series published by Kodansha's Wekkly Shonen Magazine in August 2018.
An anime tv series adaptation by Eight Bit, scheduled to run on October 8, 2022.
Update: Anime Movie Lists 2022, from July to December 2022 —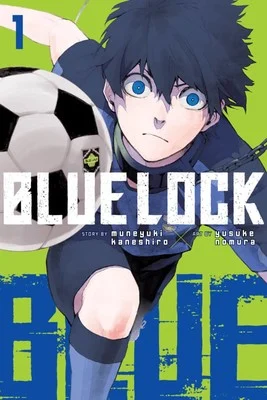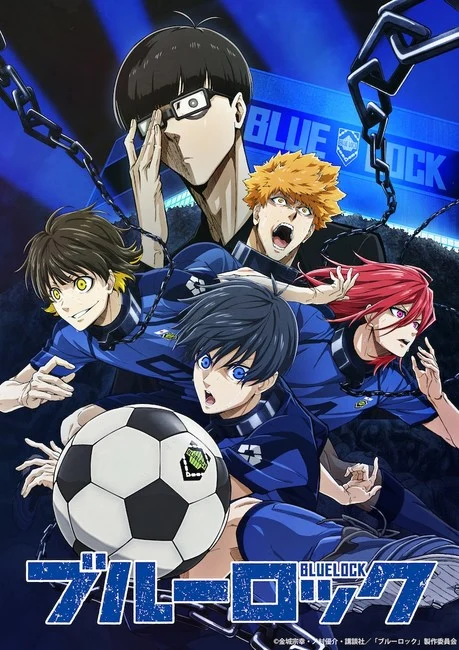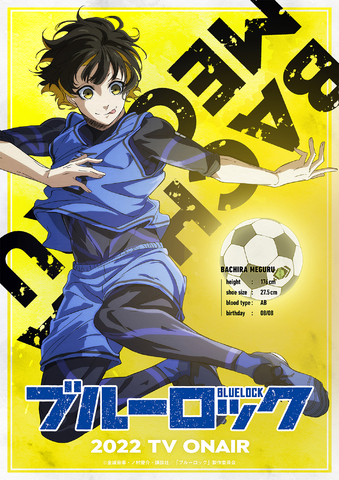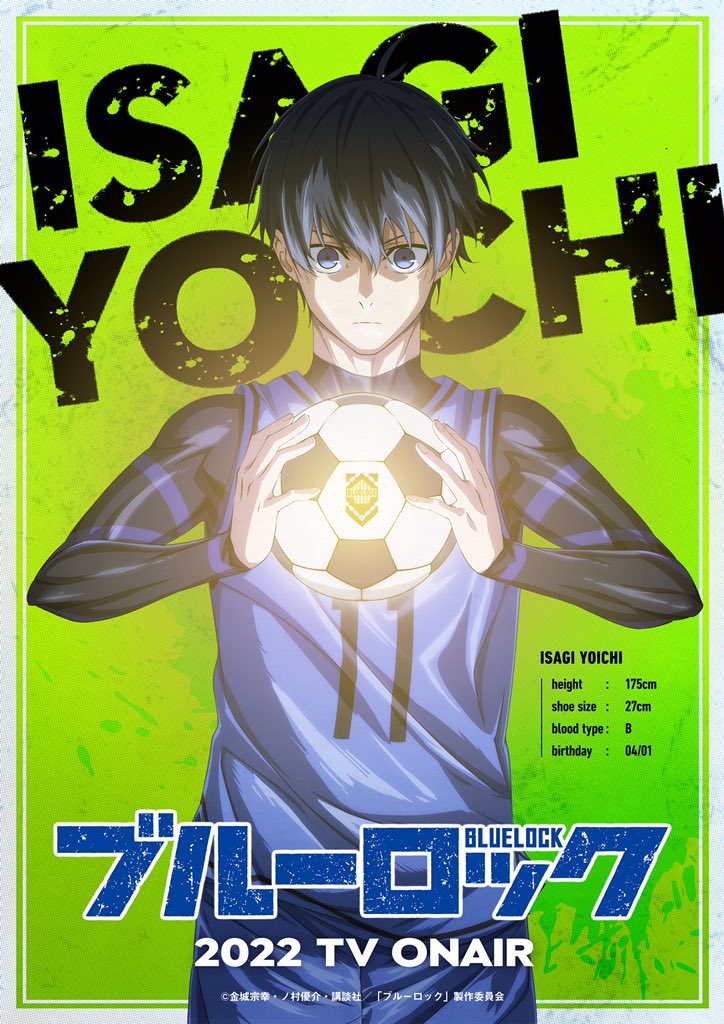 Story:
2018 World Cup. The Japanese national team was miserably scattered. This tournament also stopped at the best 16 … Powerful in Asia? Is organizational power world-class? I'm tired of hearing that! The challenge is the absence of an absolute "ace striker". 
The Japan Football League will convene 300 youth players to create an innovative "one" who is hungry for goals, thirsty for victory, and transforms the game for the long-sought "World Cup victory". 
Can Kiyoichi, a second-year high school student who is still unknown, kick off 299 people with his ego and run up the path of the strongest ace striker !? All the characters are "I-sama"! The most
Reference: Official manga
Blue Lock 2022: characters