The God of High School, Korean Anime TV Series 2020
The God of High School, a South Korean manhwa released on webtoon, written and illustrated by Yongji Park. It serialized in Naver Webtoon (Korean), Line Webtoon (English) from April 8, 2011.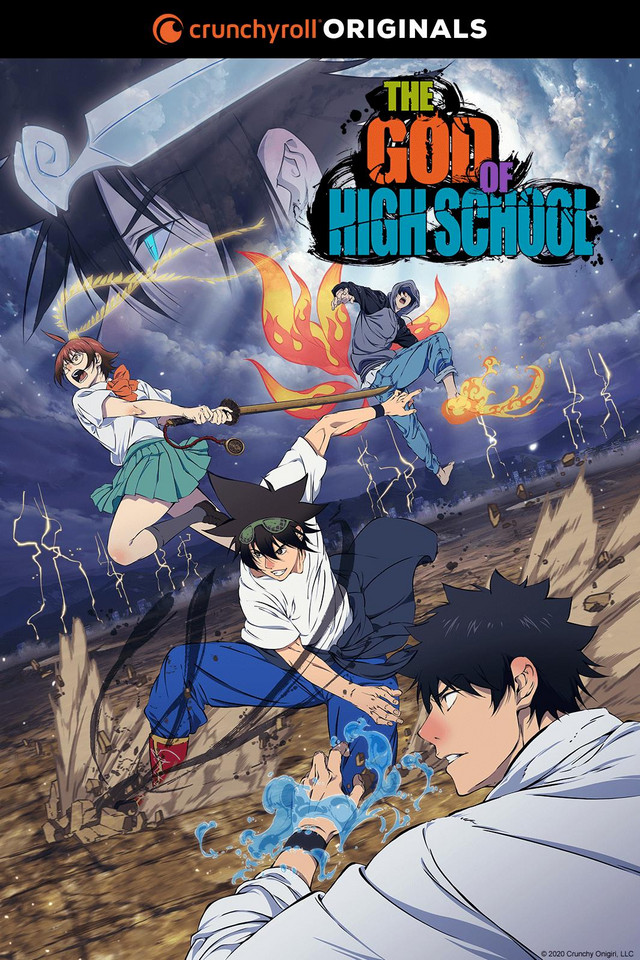 An anime tv series produced by Saeho Song and Joseph Chou, licensed by Crunchyrool, Viz Media, Muse communication, ran from July 6 to September 28, 2020 (13 episodes).
Story:
Mori Jin is a high school student and Taekwondo specialist who enters "The God of High School," a fighting tournament that promises the winner anything they want. What began as a competition to seek out the best high school fighter soon reveals itself to be part of a much greater plot that goes beyond Mori's wildest imagination. What will he give to become a true god?
Reference: webtoons.com
The God of High School: characters
The God of High School: trailers
The God of High School: Episodes (English Subtitle, Muse Asia)
Watch full episode marathon (English Subtitle)
เทพเกรียน โรงเรียนมัธยม (The god of High School) Thai subtitle, Muse Thailand
The God of High School, Japanese Anime TV Series