Takt op Destiny, Game update 2021
Takt Op. Destiny, a mixed-media project about classical music produced by Bandai Mamco Arts and Dena.
A mobile game developed by Game Studio titled "Takt Op. Unmei wa Akaki Senritsu no Machi o. 
The game released in 2021 on iOS and Android platform.
Takt Op. Destiny (Game 2021)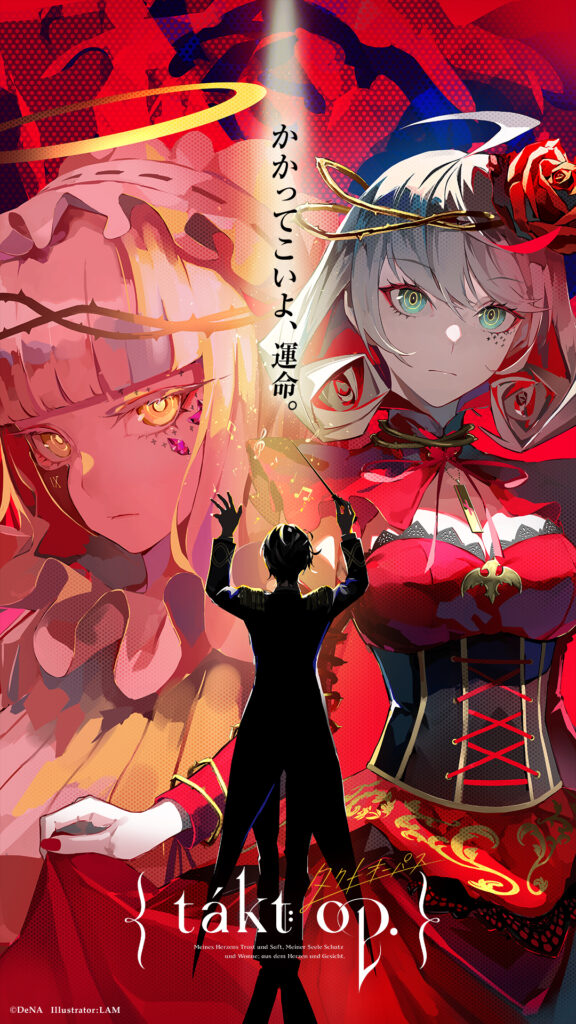 Story:
Girls with the power of great classical sheet music——A place that contains the secrets of producing "musicalt" and regaining harmony in the world.
But now, the enemy's assault is so fierce that humanity is about to fall to the end of the apocalypse.
Symphonica invisible to light.
The conductor, Takuto Asahina, just keeps sleeping. As if waiting for a reunion with fate ——
That day he meets her.
[Fate] is here.
External Link: Official Website
Takt op Destiny Game: characters
Glittering Star Variations
Takt op Destiny Game: trailers/PV
Takt op Destiny Game: gallery/sticker icon
Takt op. Destiny: Episode Watch Online