Snowdrop, Korean drama tv series 2021
Korean Drama 2021, Snowdrop, a South Korean tv series written by Yoo Hyun-mi, directed by Jo Hyun-tak, scheduled to air on JTBC on December 18, 2021.
Snowdrop 2021 (20 episodes)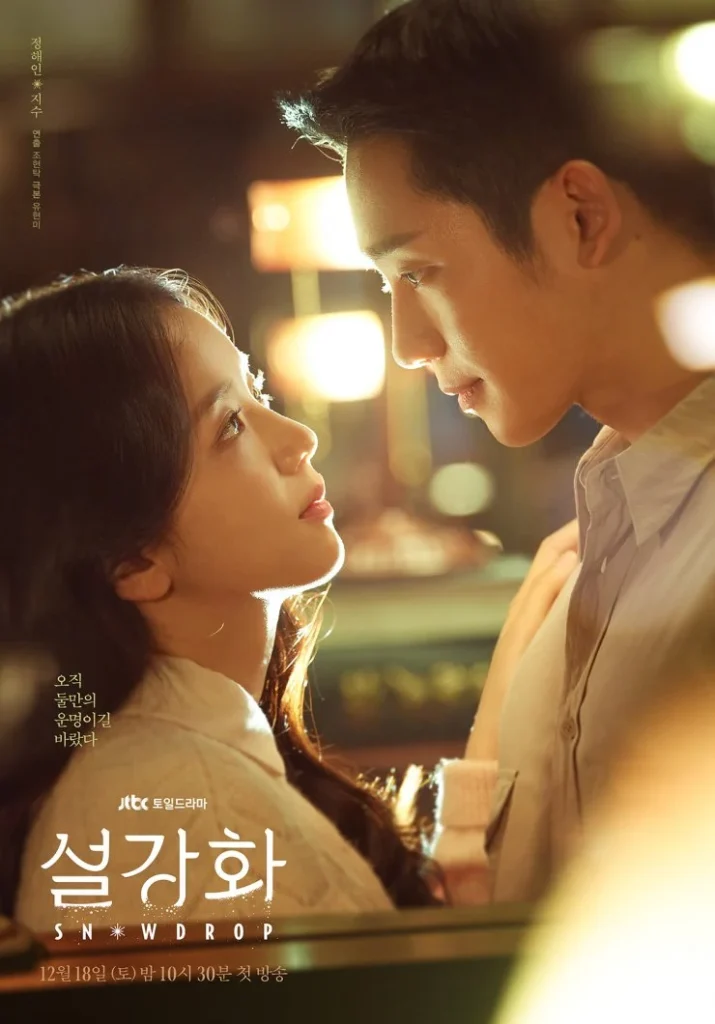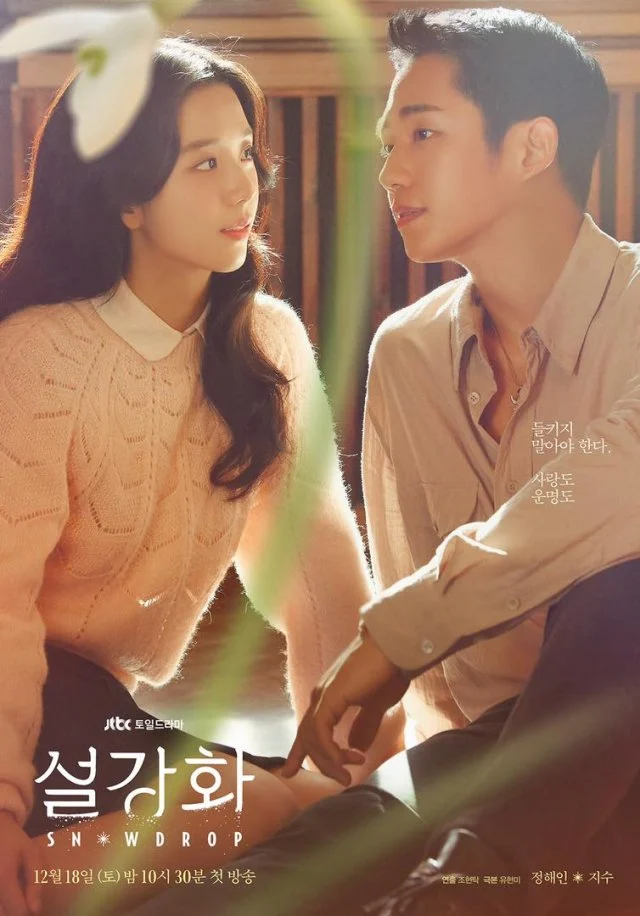 Story:
"Snowdrop" is known to be based on the handwritten notes of a man who escaped from a political prison camp in North Korea. In 1987, when tear gas exploded like firecrackers, a bloody man jumped into a female college dormitory and a female student treats him thinking he's an activist student fighting for the generation.
Snowdrop 2021: Music Prologue