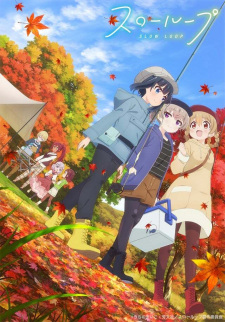 The TV anime "Slow Loop" based on Maiko's manga, which is being serialized in "Manga Time Kirara Forward" (Houbunsha), will be broadcast from January 7th on TOKYO MX, Sun TV, BS11 and others.A high school girl is depicted enjoying fishing.
Hiyori Kainagi, a 1st grade high school student, was on the beach alone doing fly fishing that his late father taught him.Hiyori, who was fishing as usual, meets Koharu, a 1st grade high school student who suddenly tries to enter the sea.
Hiyori and Koharu, who are supposed to go fishing together, become "sisters" between the daughters of their parents' remarried partners.It depicts Hiyori, Koharu, and his childhood friend Koi Yoshinaga enjoying fishing.
New voice actor Rinpoche Kuju will play Hiyori, and Natsumi Hioka from Kumamiko will play Koharu, as well as voice actors Tomomi Mineuchi, Kaori Nakatsuka, and Natsumi Murakami.It is produced by CONNECT, such as "The Irregular at Magic High School".
External Link: Wikipedia