Signal (2016), Korean Best Drama TV Series.
Signal (2016),  a South Korean TV Series starring Lee Je-hoon, Kim Kye-soo and Cho Jin-woong.
The television aired on tvN from January 22 to March 12, 2016.
The series ranked 11th highest rated Korean drama in cable tv history with an average audience nationwide of 12.54%.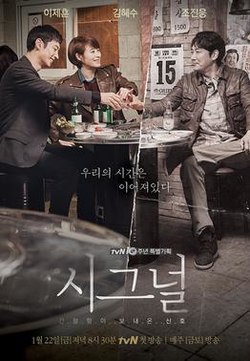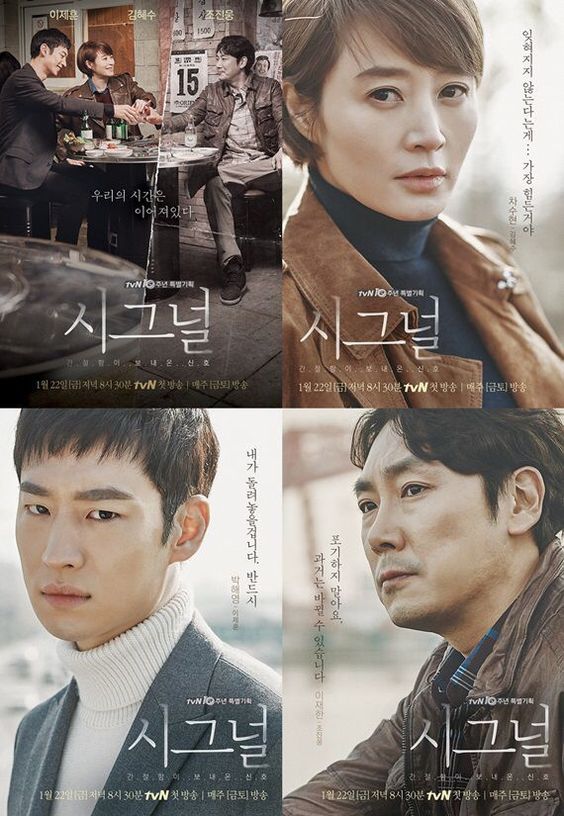 Plot:
A criminal profiler (police) Park Hae-young (Lee Je-hoon), solves a kidnapping case that ended up with a falsely accused who apparently disappeared after the crime, with a mysterious walkie-talkie he picks up. 
The success of this case triggers the formation of a long-term cold case team, led by Detective Cha Soo-hyun (Kim Hye-soo), who has been searching her long-lost mentor Lee Jae-han (Cho Jin-woong), for the past fifteen years. 
With the help of Detective Lee Jae-han, the person at the other end of the walkie-talkie, Park Hae-young solves other cold cases that have remained unsolved for years, while helping Lee Jae-han help solve some cases in the past. Grave unintended sequences follow.
Reference: wikipedia
Signal (2016): characters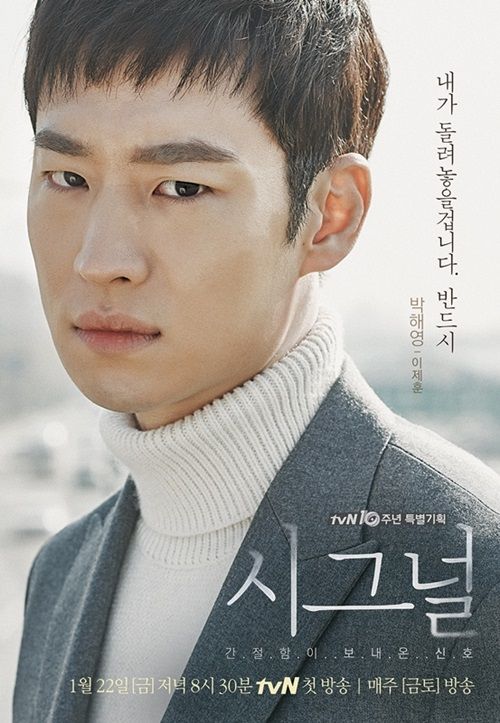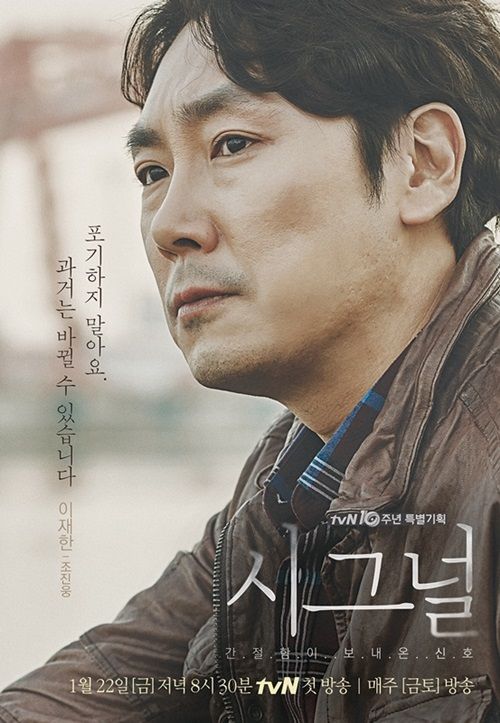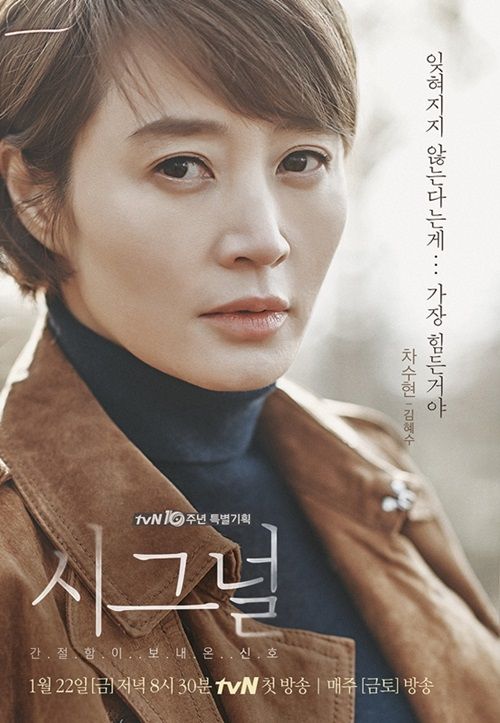 Signal (2016): trailer
สัญญาณลับ ล่าข้ามเวลา (Thai)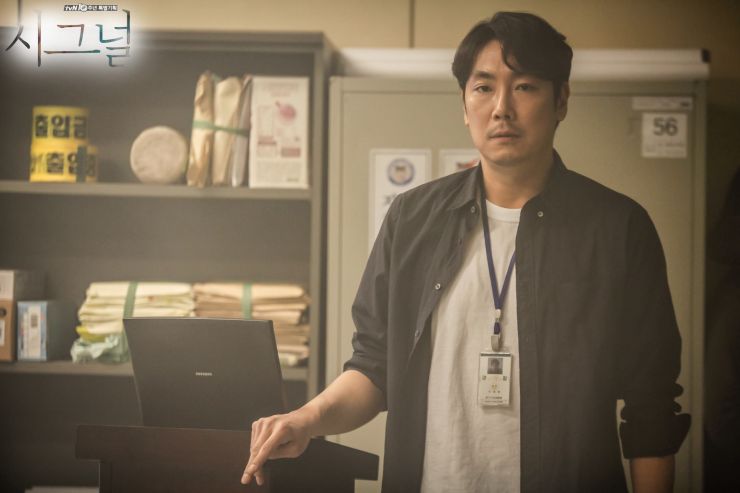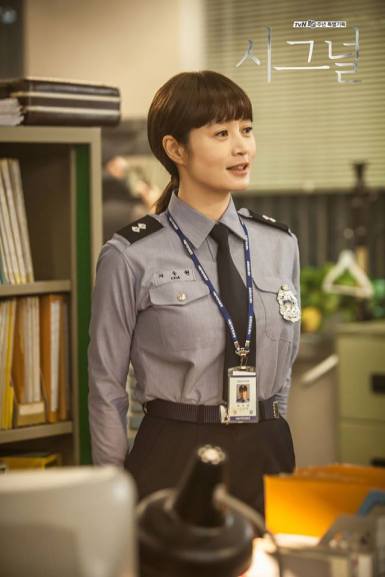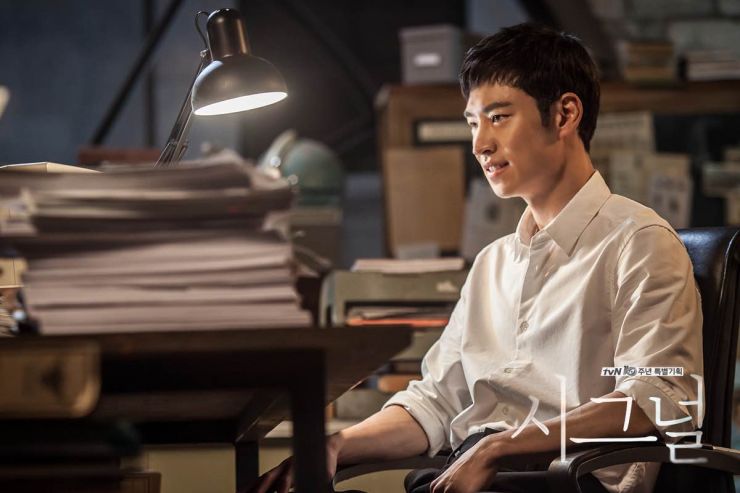 2016
52nd Baeksnag Arts Awards

Best Drama (Won: Signal)

Best Director (Nominated: Kim Won-seok)

Best Actor (Nominated: Cho Jin-woong)

Best Actress (Won: Kim Hye-soo)

Best Screenplay (Won: Kim Eun-hee)

5th APAN Awards

Best screenwriter (Won: Kim Hye-soo)

Top Excellence Award, Actor in a Miniseries (Won: Cho Jin-woong)

Top Excellence Award, Actress in a Miniseries (Nominated: Kim Hye-soo)

9th Korea Drama Awards

Best Drama (Nominated: Signal)

Best Production Director (Nominated: Kim Won-seok)

Best Creenplay (Nominated: Kim Eun-hee)

tvN10 Awards

Grand Prize (Daesang), Actor (Won: Chi Jin-woong)

Best Actor (Nominated: Cho Jin-woong)

Best Actor (Nominated: Lee Je-hoon)

Best Actress (Won: Kim Hye-soo)

PD's Choice Award (Won: Jang Hyun-sung)

Scene Stealer Actor (Nominated: Jang Huyn-sung)

Best content Award, Drama (Won: Signal)

1st Asia Artist Awards

Grand Prize (Daesang), Won: Cho Jin-woong, nominated: Kim Hye-soo

Best Celebrit Award, actor (Nominated: Lee Je-hoon)

18th Mnet Asian Music Awards

Best OST (Nominated: Jang Beom-jun)

Kores Content Awards

Presidential Commendation Award (Won: Kim Eun-hee)
2017
Brand of the Year Awards

Drama Writer of the Year (Won: Kim Eun-hee)