Kamen Rider anime FUUTO PI, anime series 2022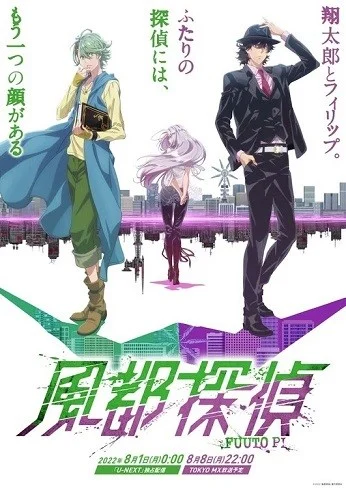 Story:
In Fuuto, better known as the Windy City, mysterious beings called Dopants wreak havoc by using the dangerous Gaia Memories.
However, there are also heroes who utilize the Gaia Memories to fight these criminals: a half-boiled and indecisive PI named Shotaro Hidari, and his partner Philip, an intellectual-type PI. The two transform into Kamen Rider W—the legendary hero of Fuuto city.
External Link: Official Website
Story by Toei:
FUUTO is under the protection of Shotaro and Philip,
But bizarre incidents continue to occur frequently on the far side of the city.
Tokime, a mysterious beauty, appears and a new evil casts its shadow over the windy city.
It's the beginning of a new battle for Kamen Rider W.
Kamen Rider anime FUUTO PI, anime series 2022: trailers
Kamen Rider anime FUUTO PI, anime series 2022: Episode Watch Online
Kamen Rider anime FUUTO PI, anime series 2022: Gallery