Free Dive to the Future Season 3, Japanese Anime TV Series 2018
Free!, a Japanese anime tv series produced by Kyoto Animation and Animation Do.
The First two seasons based on the light novel 'High Speed!' written by Koji Oji (2 volumes), original run from July 8, 2013 to July 2, 2014.
The 1st season titled Free! Iwatobi Swim Club, aired in 2013 (12 episodes).
The 2nd season titled Free! Eternal Summer, aired in 2014 (13 episodes + OVA).
The 3rd season titled Free! Dive to the Future, aired in 2018 (12 episodes).
Season 3: Free! Dive to the Future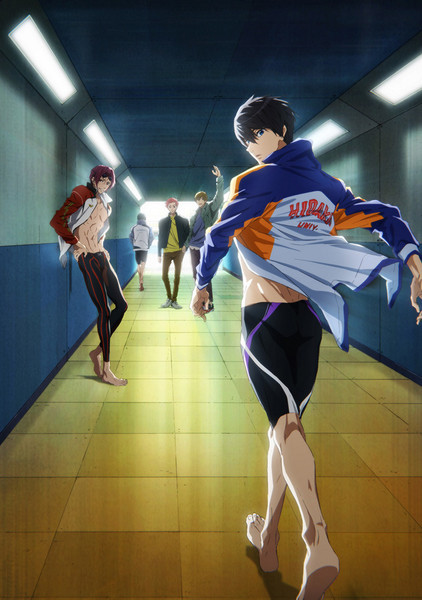 Story:
Haruka, who is attending college in Tokyo, meets Asahi again and reawakens his memories from his middle school years, including those of Ikuya. Makoto is working toward a new dream while he is in Tokyo together with Haruka. Rin has an unexpected meeting in Sydney.
High Speed! Free! Starting Days

Free! Timeless Medley

Free! Take Your Marks

Free! Road to the World – the Dream

Free! The Final Stroke
External Link: official website
Free Dive to the Future (2018): characters





















Free Drive to the Future (2018): trailers
Free Dive to the Future: gallery