Dont Toy With Me Miss Nagatoro, anime tv series 2021
Dont Toy With Me, an anime tv series of Nanashi's Don't Toy With Me, Miss Nagatoro (Ijiranaide, Nagatoro-san). An anime premiered in April 2021 (12-episode).
Don't Toy With Me, Miss Nagatoro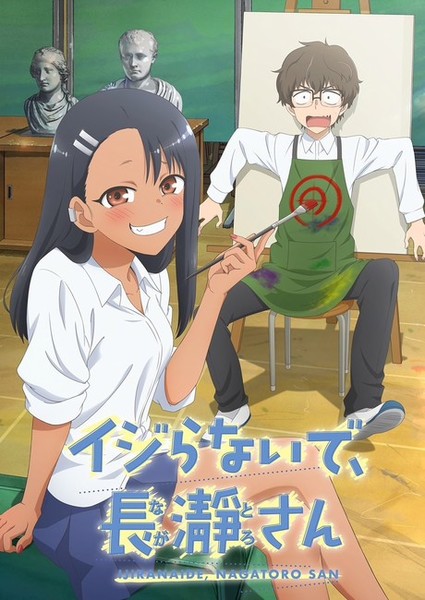 Story:
Mischievous Nagatoro always bugs her upperclassman and he can't figure out if it's just to get a reaction out of him, make his life miserable, or is secretly harboring feelings for him. (Story from Manga)
External Link: Official Website
Story by Ani-One:
Energetic freshman girl Hayase Nagatoro happens upon an introverted senior student, Naoto Hachioji. She calls Naoto "Senpai" and likes to bully him every chance she gets and tease him to the point of crying. However, senpai develops a crush on Nagatoro in return. The love story between Nagatoro and senpai begins!
Dont Toy With Me Miss Nagatoro, anime tv series 2021: character
Dont Toy With Me Miss Nagatoro, anime tv series 2021: trailer
Dont Toy With Me Miss Nagatoro, anime tv series 2021: Watch online (Dubbed in English)
Dont Toy With Me Miss Nagatoro, anime tv series 2021: Episode Watch Online