66th Shogakukan Manga Awards, Year Winner 2020
The 66th Shogakukan Manga Awards of 4 categories are following.
66th Shogakukan Manga Awards: Best Children's Manga
Title: Duel Master Series
Author: Shigenobu Matsumoto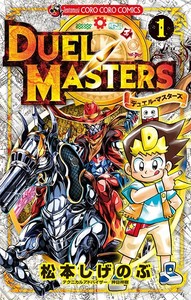 Serialized in Coro Coro Comics (Shogakukan)
Story:
A mysterious organization is interested in fledging duelist Shobu Kirifuda's ability to bring Duel Master creatures to life. With the support of his friends, Shobu duels with passion, discipline, and heart as he strives to be like his father and become the next Kaijudo master. 
The story centers around the card game Duel Masters, which revolves around five civilizations (Fire, Water, Light, Darkness, Nature).
Title: Chocolate no Maho (The Magic of Chocolate)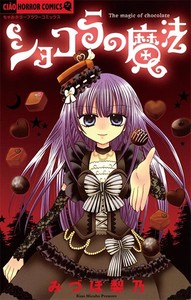 Serialized in Ciao (Shogakukan)
Story:
The "bittersweet, mysterious story" revolves around Chocolat Aikawa, a chocolatière who runs a shop called Chocolat Noir.
She can grant wishes to the troubled people who visit her shop—if they give her something precious in exchange.
66th Shogakukan Manga Awards: Best Shonen Manga (Boys)
Title: Teasing Master Takagi-san (Karakai Jozu no Takagi-san)
Author: Soichiro Yamamoto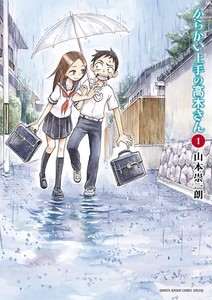 Serialized in Monthly Shonen Sunday (Shogakukan)
Story:
The (former) Takagi-san and her daughter, Chi-chan, bring you this teasing home comedy. Is Dad going to make an appearance too?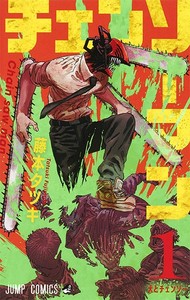 Serialized in Weekly Shonen Jump (Shueisha)
Story:
Denji's parents Father died and left behind a huge debt on because of that Denji spent his life in poverty. 
He work as Devil hunter to earn daily wages and bread of day. He has a demon dog and with his help he hunt down the devil.
66th Shogakukan Manga Awards: Best Shojo Manga (Girls)
Title: Yuzuki-sanchi no Yon Kyodai (The Four Brothers of the Yuzuki Household)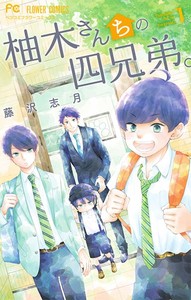 Serialized in Betsucomi (Shogakukan)
Story:
The 4 brothers of Yuzuki family… Are family? Friends? Opponents?
66th Shogakukan Manga Awards: Best General Manga
Title: Dead Dead Demon's Dededede Destruction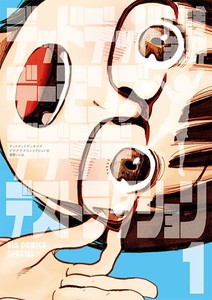 Serialized in Weekly Big Comic Spirits (Shogakukan)
Story:
The story follows the lives of five high school girls (later college students), focusing mainly on the geeky Kadode Koyama and the eccentric misanthrope Ouran "Ontan" Nakagawa, as they live in a world under the shadow (figurative and literal) of an alien invasion. 
Combining some at-times dark comedy and social commentary on the Internet's effect on today's youth, this series is notably lighter than some of Asano's earlier works, but still manages to instill a sense of looming disaster that hangs over the head of the cast like the alien spaceships that have become a part of everyday life.
External Link: Official Website
Title: Hakozume: Koban Joshi no Gyakushu (Hakozome: A Police Box Woman's Counterattack)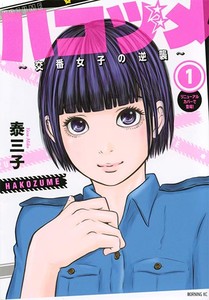 Serialized in Morning (Kodansha)
Story:
Female police officer Kawai had enough of a career she wasn't even that into and was about to hand in her registration, when the unthinkable happened — she met the new, female director of her station. And after spending a little time with this gorgeous role model, Kawai realizes that maybe she isn't quite done being an officer after all.