We

introduce

the

Recommended

Boys

–

Love

(BL)

anime.
BL
is
also
a
love
romance
work
that
depicts
various
complicated
feelings
between
men!
.

It

tends

to

be

thought

of

as

a

so-called

"Bad

Girls",

but

the

content

is

more

dramatic.
There
is
another
charm
that
is
not
in
the
story
of
love
between
a
man
and
a
woman.
All
of
the
works
introduced
here
are
fascinating,
so
please
take
a
look.
Doukyuusei Classmates (Movie)
Hikaru Kusakabe is a normal, carefree boy in a rock band who is always focused on the present. During the summer, his entire class is forced to participate in an upcoming chorus festival. By coincidence, he discovers his classmate Rihito Sajou—known for being an honor student with excellent grades—practicing his singing alone. Sajou just cannot seem to get their class' song right, and Kusakabe, delighted at seeing a new side of his straight-laced classmate, offers to help him prepare for the event.
Although their lives and personalities are total opposites, they begin to grow closer as time progresses. But with the pressure of an unknown future, what will become of them and their growing relationship?
High school student Yoshiki Maeda is starting a new year in the all-boys Baraman High School. On the first day, Yoshiki reconnects with his childhood friend, Takuya Saotome, and meets his odd and dramatic homeroom teacher, Teruhiko Saionji. Yoshiki's younger sister, Yuu, is aware of many of these handsome boys and seems to take pleasure in teasing her big brother about them.
Yoshiki soon discovers a number of stereotypical romance characters and has no choice but to deal with their outright ludicrous and nonsensical boys' love antics.
The skilled craftsman Kuroda created artificial humans called Hybrid Child—creatures who are neither machines nor dolls, but rather a reflection of the love shown to them. While they can feel human emotions and have their own consciousness, they are not real humans and require love to grow.
Kotarou Izumi is the young heir to the noble Izumi family, so it is frowned upon when he brings an abandoned Hybrid Child he found in the garbage into their household. His family even attempts to throw away Hazuki—Kotarou's name for the Hybrid Child—multiple times when he is not paying attention. But through overcoming these obstacles, their love and the bond connecting them grow stronger. However, ten years pass before a horrifying realization dawns on them: a Hybrid Child might not have an endless life span.
With an actress mother, producer father, and rockstar brother, anyone would expect Izumi Sena to eventually enter showbiz himself. However, aside from a commercial for a wedding magazine when he was a child, Izumi has never been in the spotlight; instead, he aims to become a manga artist.
But a decade after the shoot, the magazine calls for a 10th anniversary ad, requesting the original child actors for the project. This reunites Izumi with Ryouma Ichijou, now a popular actor who, much to Izumi's shock, has been in love with him ever since their first meeting! However, due to Izumi's feminine appearance and unisex name, Ryouma believed the boy was a girl and continues to do so to this day. Izumi's troubles are just beginning, because even after discovering the truth, Ryouma can't seem to shake off his feelings…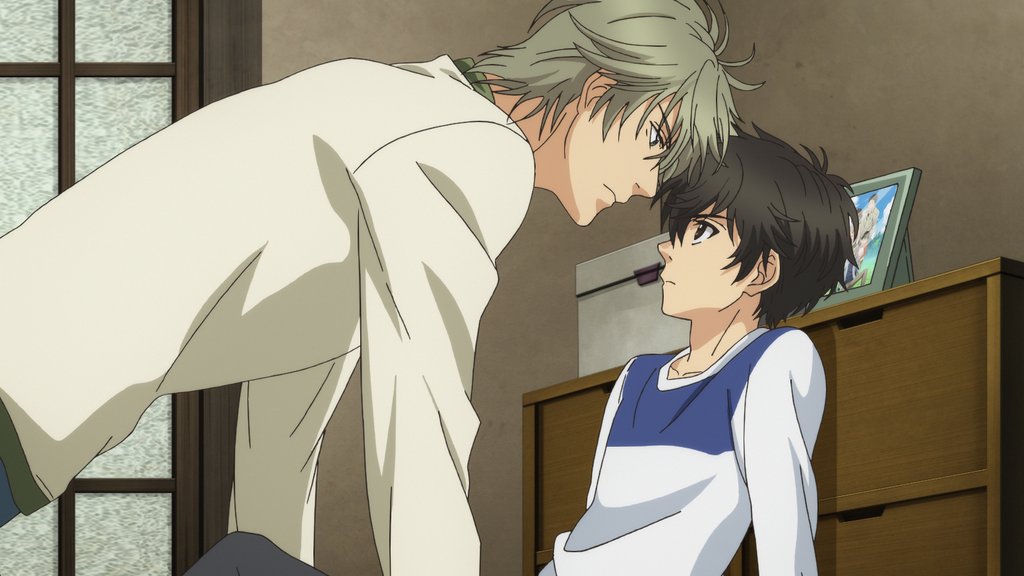 Upon hearing news that his mother was on verge of death, Haru Kaidou—the eldest son of the family—flies all the way to Canada. The moment he arrives, he learns that not only did his mother fool him, but he is also supposed to take care of his adoptive brother, Ren Kaidou, an antisocial kid who feels more comfortable around dogs than people.
Due to his new brother's distrustful nature, Haru initially has a hard time reaching out to Ren but their relationship eventually grows. He makes a promise to Ren: they will live together in Japan after Haru graduates from high school. However, due to an unfortunate accident, Haru loses all memories of the summer they spent together, including the promise he made. Five years later, expecting Haru to keep his promise, Ren arrives in Tokyo; but to Haru, Ren is just a random boy claiming to be his brother.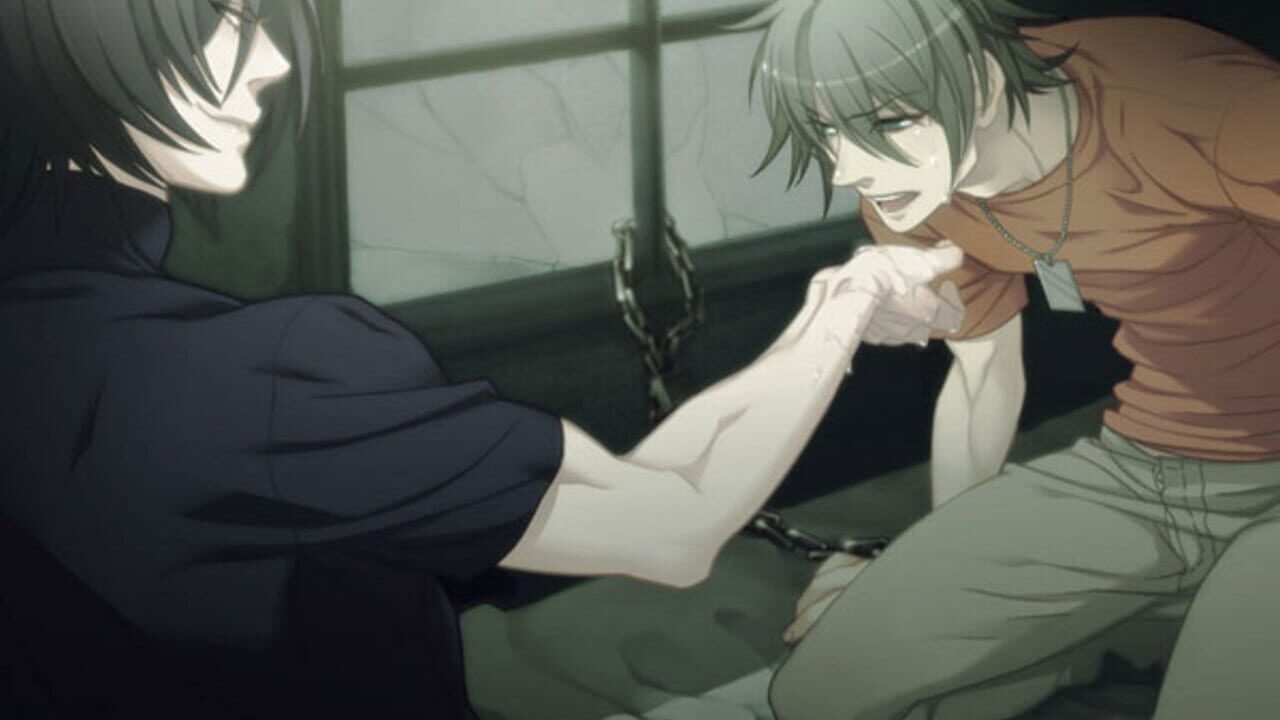 In the wake of a third world war which left Japan in ruins, an organization known as Vischio seized control of Tokyo and renamed it Toshima. Taking place in its back alleys are battle games known as Igura, overseen by the Vischio, in which contestants battle and bathe in each other's blood to earn the chance to go up against its tournament's king, Il-re.
Igura is not the only fighting tournament around; Bl@ster is a similar yet vastly different game since it prohibits murder and the use of weapons. The only way to win is by knocking out the opponent. Akira, a young man isolated from his family, is known to be undefeatable at Bl@ster. However, his life on the top is shattered when he is accused of murder. Unable to prove his own innocence, all hope is seemingly lost… that is until a mysterious woman named Emma appears and offers him a chance. Now, to regain his freedom, Akira must participate in Igura and ultimately defeat Il-re.
Some time ago, the influential and powerful Toue Inc. bought the island of Midorijima, Japan, with the plans of building Platinum Jail—a luxurious utopian facility. Those who are lucky enough to call it home are the wealthiest citizens in the world. The original residents of the island, however, were forced to relocate to the Old Residential District; and after the completion of Platinum Jail, they were completely abandoned.
"Rib" and "Rhyme" are the most common games played on the island. Rib is an old school game in which gangs engage in turf wars against each other, while Rhyme is a technologically advanced game wherein participants fight in a virtual reality. To be able to play Rhyme, you must have an "All-Mate" (an AI that typically looks like a pet), and the match must be mediated by an "Usui."
Aoba Seragaki has no interest in playing either game; he prefers to live a peaceful life with his grandmother and All-Mate, Ren. However, after getting forcefully dragged into a dangerous Rhyme match and hearing rumors about disappearing Rib players, all of Aoba's hopes of living a normal life are completely abolished.
Gakuen Heaven: Boy's Love Scramble
Keita Ito, an ordinary boy who says that the only thing he can do is luck. A letter suddenly arrived to him one day. It was an admission letter to the prestigious boarding school for boys, Bell Liberty Academy, which everyone longed for. Keita heads to the school while feeling uneasy about the out-of-season permit. What appeared before him was Tetsuya Niwa, the student council president called "King"!
Chisato Takashi is a beautiful and easy-to-snap daddy. He loved his beloved son, Satoshi, so much that he chased away the men who approached him by radical means. Among them, Satoshi Sakaki, Satoshi's best friend, is a person to watch out for. I have to protect Satoshi at all costs! However, Shunsuke's intention was Chisato. After receiving a confession from Shunsuke, Chisato's heart shakes. Do you care about Shunsuke ?! But I can't love my son's best friend. How is the end of the radical love between a beautiful dad and younger Shunsuke?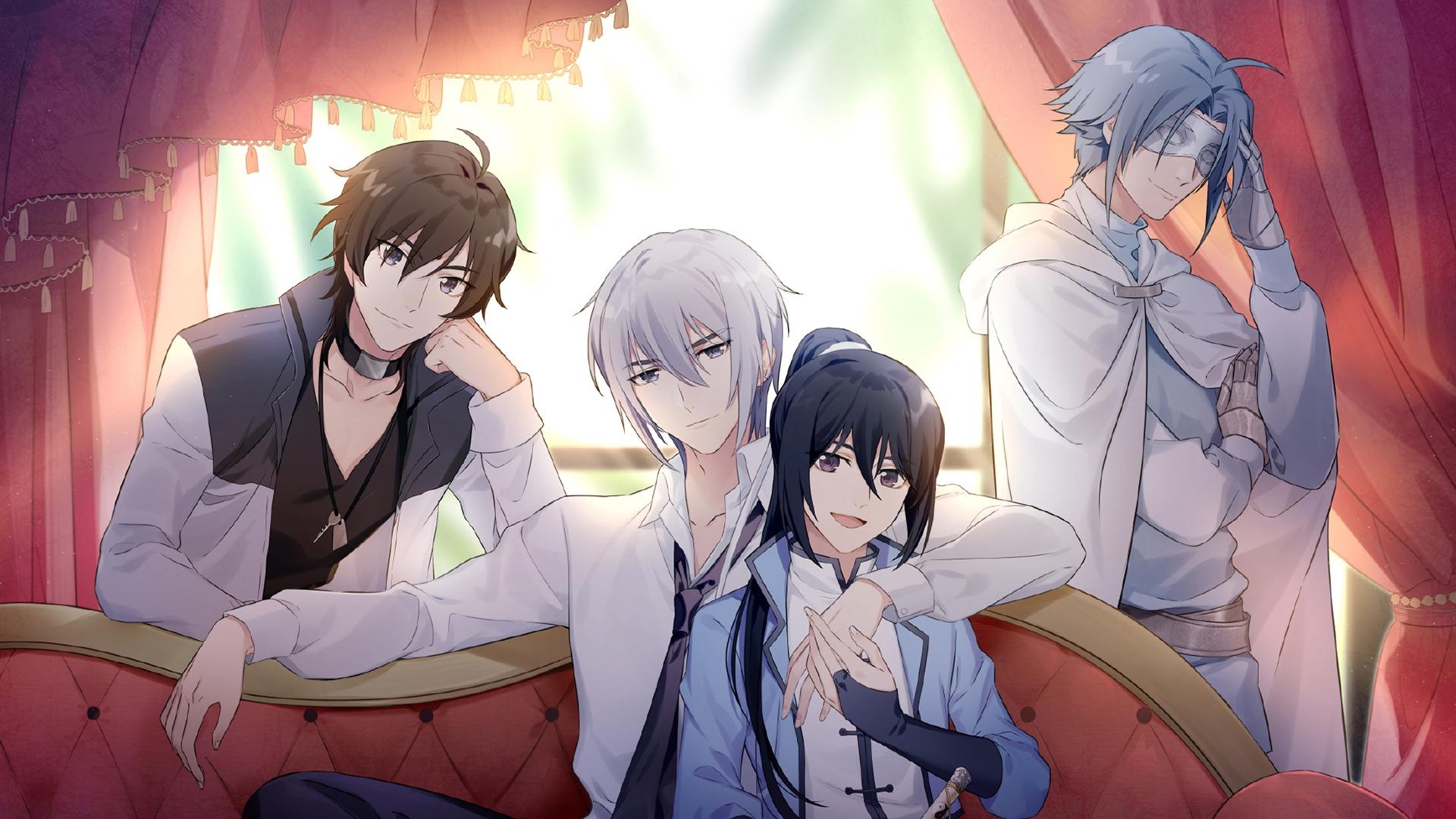 "Yokeika", a youkai master, encounters a traffic accident and loses his life. Keika Yang, who became a ghost, concludes a contract with "Tanmokuki", a ghost of Yang Meiji, who meets by chance, and becomes the shadow spirit of Duanmu. The combination of the unlucky ghost "Yang Keika" and the handsome rich "Duanmu" becomes a unique best friend while overcoming many difficulties such as fighting demons and youkai.
Hashiba Sora, who had been hospitalized due to a fall accident from the school building, was discharged from the hospital, and on the day he returned to the school dormitory, his childhood friend Fujimori Nao transferred to the school. Because of the Honjo Festival, which is the same childhood friend and dormitory manager, the two are in the same room, but Nao explodes his anger in the sky where he doesn't remember himself at all. However, the festival told him that the sky had lost its old memories.
The Betrayal Knows My Name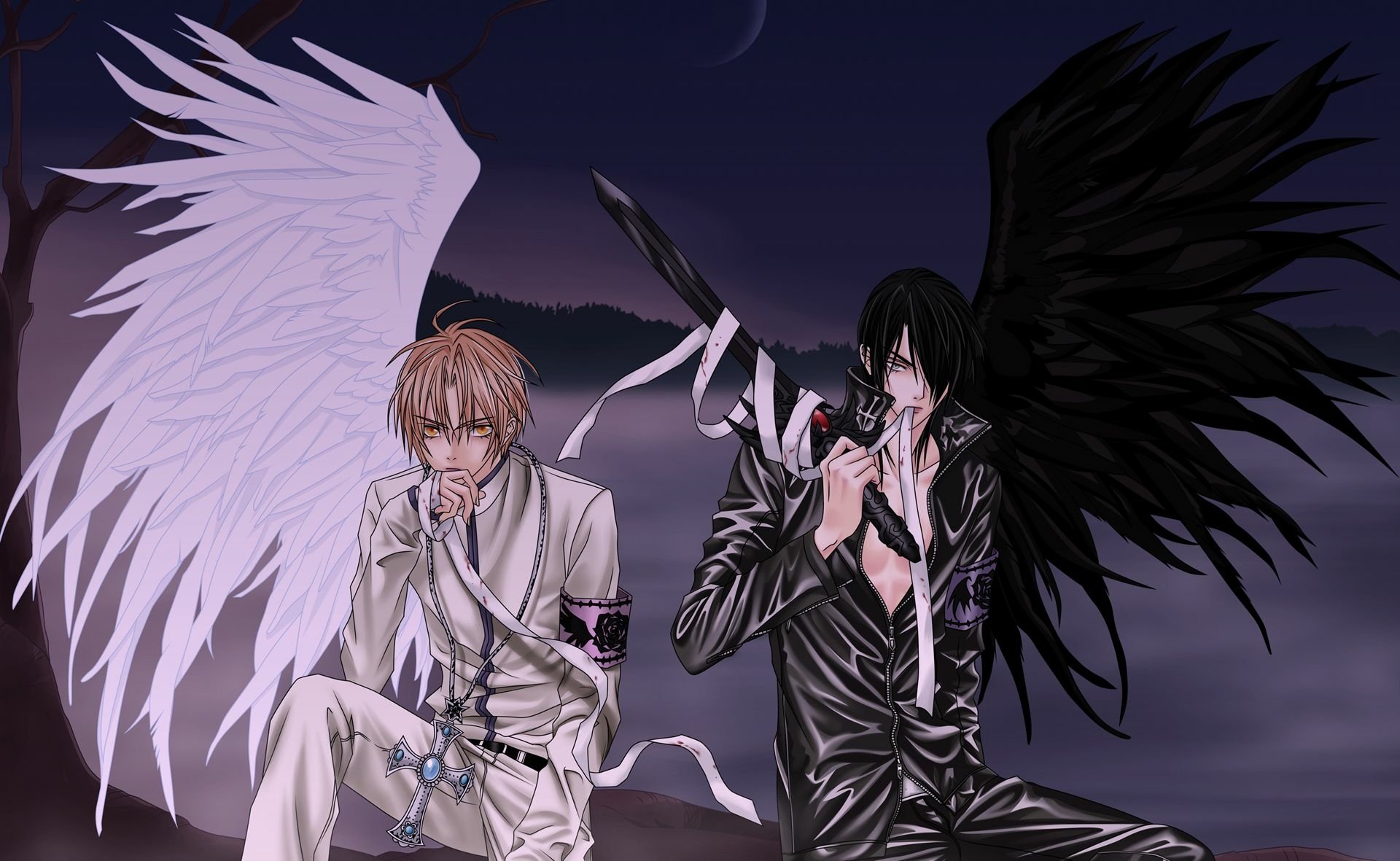 Yuzuki Sakurai, a lonely high school student who lives in a nursing home. Yuzuki, who had a special ability to read the thoughts of the person he touched from time to time, was always looking for a reason for his existence. A beautiful young man "Zess" who suddenly appeared before such an evening moon and feels nostalgic. Zess tells the evening moon that he should not go out on the deadly red moon night "Walpurgis Night". After that, a mysterious incident continues around Yuzuki, and he is involved in the battle with the devil (Duras) that has been going on for more than a thousand years. What is the true identity of? Whereabouts of the battle with the devil (Duras), who has been reincarnated many times — And what happened in the past with Zess who keeps watching the evening moon …!?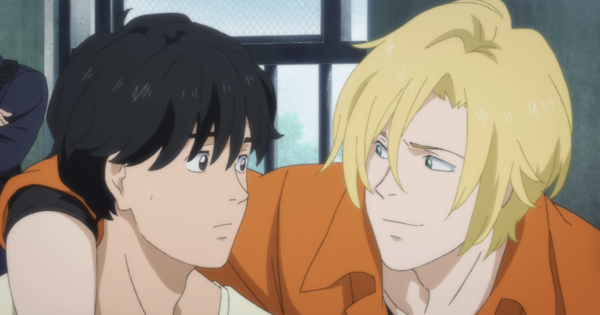 new York. Ash, a boy with an exceptionally well-organized appearance and outstanding fighting power. A bunch of street gangsters, he hears a man killed by his minions utter the mysterious word "banana fish" just before he dies. At the same time, I met Eiji Okumura, a Japanese boy who came to interview as an assistant to a cameraman. Both of them pursue the mystery of "banana fish"
Born as an elite, Shien was raised without any inconvenience in "NO.6", which has the nickname of "Holy City". On his 12th birthday, he helps a boy who happens to escape from a correctional facility. The next day, the mysterious boy, who calls himself a mouse, disappeared like a phantom. This encounter with a mouse living in the slum area "West Block" that extends outside "NO.6" will greatly upset the life of Shien after that … It is too intense for friendship and too painful for fate. The story of the two has just begun quietly. What will the two boys lose and gain in front of NO.6?
A terrible defeat in the Grand Prix Final, which challenged with expectations from all over Japan … Yuri Katsuki, a figure skater who has returned to his hometown of Kyushu. "Half-half to continue and retire …" Suddenly, Victor Nikiforov, who won the world championship for the fifth time in a row, suddenly came to Yuri who was withdrawn from his parents' house. Yuri Prisetsky. The unprecedented Grand Prix series with two Yuri and champion Victor Nikiforov is about to begin!