2021 Sell Your Haunted House - Korean Drama Rating, weekly
Ongoing drama, update weekly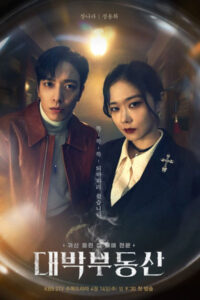 Sell your haunted house ost.
Drama: Sell your Haunted House
Network: KBS2
Release date: April 14 – June 3, 2021
Status: Ongoing
Cast: Jang Nara, Jeong Yong Hwa
Episode: 16
Plot
Hong Ji-ah (Jang Na-ra) is a real estate broker, owner of Daebak Real Estate and an exorcist. She cleans out buildings in which ghosts frequent and people have died in. She inherited the ability to exorcise from her mother.
Oh In-beom (Jung Yong-hwa) is a con-artist who uses ghosts to earn money. Hong Ji-ah and Oh In-beom team up to solve the secret behind her mother's death 20 years ago.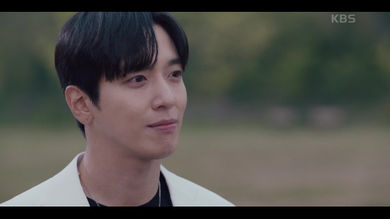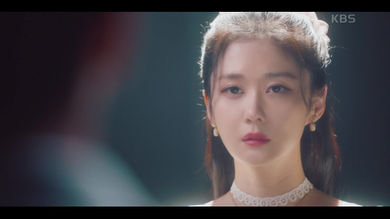 This following ranking based on the measured by Nielsen Korea. Here are episode rating
Sell your Haunted House

 
 
 
 
 

Episode Rating

Part

AGB Nielsen

Nationwide

Seoul

1
1
4.1%
N/A
2
5.3%
4.9%
2
1
3.7%
N/A
2
5.6%
5.2%
3
1
3.7%
N/A
2
5.9%
5.7%
4
1
3.7%
N/A
2
5.3%
4.7%
5
1
5.0%
4.9%
2

6.3%

5.9%

6
1
3.9%
N/A
2
5.9%
5.8%
7
1
4.2%
N/A
2
6.1%
5.4%
8
1
4.0%
N/A
2
5.9%
5.4%
9
1
4.0%
N/A
2
5.8%
4.9%
10
1
4.5%
N/A
2
5.9%
5.4%
11
1
4.4%
N/A

2

6.5%
6.0%
12
1
5.1%
N/A
2

6.9%

6.2%

13
1
3.9%
N/A
2
5.9%
5.3%
14
1
4.0%
N/A
2
5.9%
5.7%
15
1
4.6%
N/A
2
5.8%
4.8%
16
1
4.3%
N/A
2
5.5%
5.0%
Sell your haunted house: soundtrack
Don't cry: Joonghyuk Jang of Deokcheol Jang