(2021) Prime Minister Club, Japanese Manga
Prime Minister Club, a Manga by Hidekaz Himaruya, with storyboard composition by Kenichi Sakura that began serialization in Jump Square in January 2021.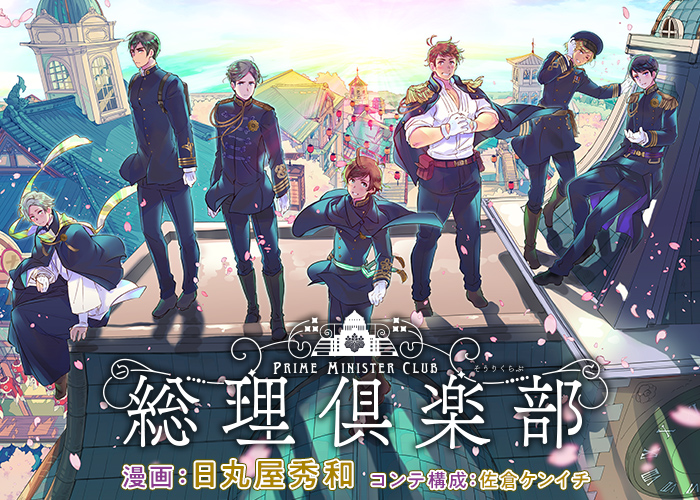 Story:
Daigo Hinata, a high school boy who is worried about the future, is invited by a gentleman who suddenly visits and comes to the Diet Building.
In the basement, there was a secret club hidden that only successive prime ministers were allowed to enter.
Daigo would cross the space-time and interact with the seven prime ministers of the Meiji era?
Prime Minister Club: characters